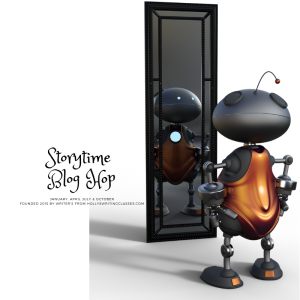 Welcome to a special Valentine's Day Blog Hop, where authors from all over the world tag each other so visitors can follow the links and read all of their stories in one sitting. Enjoy my story, then pick a link below and check out the others.
This story won Honorable Mention in the Kansas Author's club Prose – Flash Fiction category last year. I hope you enjoy!
Jesse and Tyler
"What if they don't like me?"
My nerves were shot. Tyler and I have dated for two years and tonight I was going to meet his parents. He just recently told them about us because he knew they would have a hard time accepting our relationship. They agreed to meet me and to try to keep an open mind.
Tyler calmly smiled. Those were two of the traits that endear him to me — his ability to remain calm and his smile. "Jesse, they know all about you so there won't be any surprises. Besides, what they think about you won't impact my feelings for you one bit."
"I wanted to hear 'they'll love you' or 'everything will be fine', but I knew better. Tyler is too honest for such white lies. I appreciated that ninety-nine percent of the time. This just happened to be a one-percent moment.
I watched him set the last plate on the table. He looked handsome this evening. He didn't wear anything fancy — a blue polo shirt and Khakis — but he wore them well, if you know what I mean. I had a strong urge for some physical contact when the doorbell rang.
Tyler opened the front door. His mom looked at me, gasped and slapped her hands over her mouth. Her face flushed. She may not have been surprised but she didn't handle this well. She quickly tried to recover. "Um, it's nice to meet you, Jesse." Apparently his mom didn't have trouble with white lies.
"Jesse, this is my Mom, Mary, and my dad, Wayne."
"I'm glad we finally get to meet," his dad said. "Tyler has told us all about you."
"Welcome to our house," I said.
Things went fine during dinner. Small chit-chat prevailed. Afterwards we retired to the living room for more talk.
His parents shared some stories about Tyler as a child, many of which were entertaining and very enlightening. When his dad mentioned how Tyler had taken his first step at nine months his mom started crying. "I'm sorry." She blew her nose.
"What Mary is trying to say is that we have looked forward to being grandparents. As you know, Tyler is our only child. If you two stay together, well…"
"There is no if!" Tyler said through gritted teeth. "We love each other and are committed to making our relationship work."
"We know you are dear," his mom managed. "Maybe given enough time we can adapt and accept Jesse."
"Mary, stop it!" Wayne scolded her. "We can't accept this relationship. Jesse, I'm sorry. I know Tyler thinks he loves you and you seem nice enough, but you're too different for us to ever be comfortable with. This just isn't normal. You'll be societal outcasts."
"I don't care what you or anyone else thinks," Tyler snapped.
I had already felt guilty that Tyler would never have children if we remained together. Now I felt even worse as I listened to his parents' disappointment. "Maybe your parents are right," I managed through sobs.
"No, Jesse. I love you! I don't care what you look like and I don't care what society thinks."
He turned to his parents. "I know you would love and accept Jesse for who she is if you could see past what she is."
Mary started to say something, burst into tears and fled out the front door. Wayne followed, but stopped in the doorway. "Son, you'll have to walk this path on your own. We cannot support our son being married to a ghost."
Check out the other stories in the blog hop and leave us comments.
Sweet Vengeance by Sabrina Rosen
Patent of Marriage by Grace Craddock
Love, Drunk, and Cupid by Jemma Weir
Stop Dragon My Heart Around by Elizabeth McCleary
Any Other Way by Barbara Lund
Date Swap by Sandra Kleinschmitt
Heart of Fire by Katharina Gerlach
III – The Empress by Raven O'Fiernan
Recognition by Sara R. Cleveland
Careful What You Wish For by Nic Steven