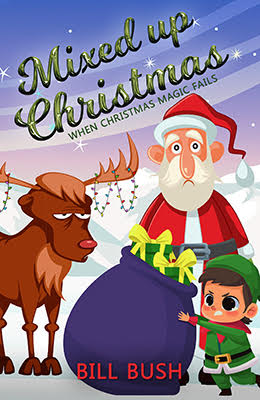 Christmas Magic has never failed…until today.

Delivering presents on Christmas Eve takes preparation, hard work, and most of all magic. Everyone knows that, especially Terrance.

As Santa's main helper, he's seen uncountable successful deliveries, so when Rudolph drinks the wrong potion and can't fly, Terrance is sure they can still hand out the gifts on time.

But he soon discovers that everyone is affected. Will Terrance, Santa, and Rudolf overcome all odds when Christmas Magic goes awry.