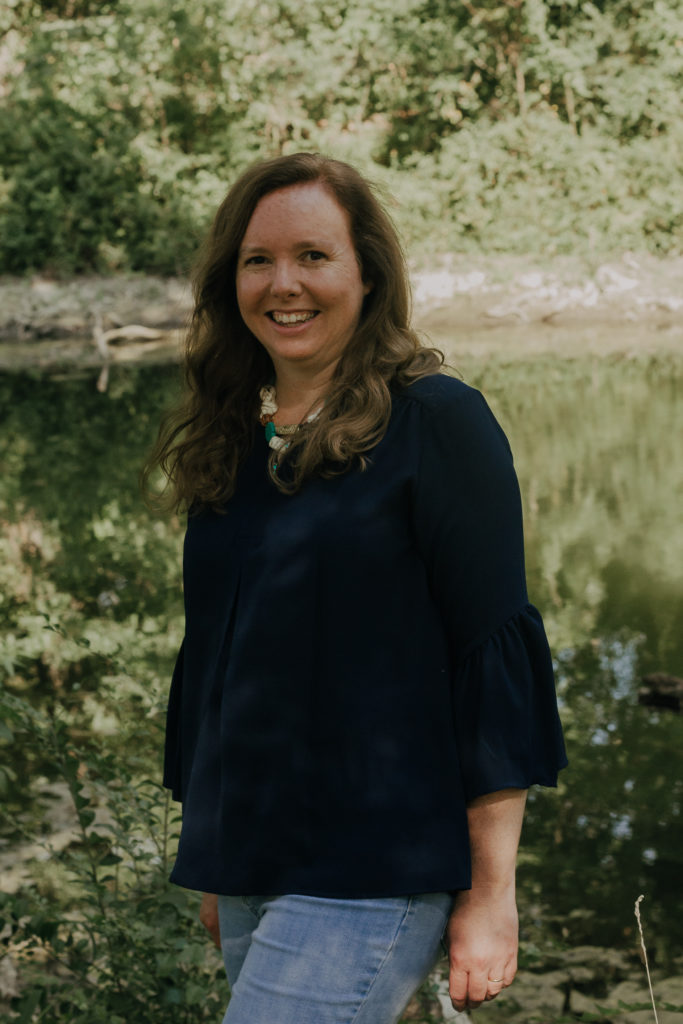 Biography
I'm the author of the Sunspear series. The first book in the sci-fi series is called The Spinning of Deception, the second book is Deception's Hold, and the third book is Shadowed Bonds. I'm currently working on the next book in the series.
Originally from the Alabama coast, I currently live in the Dallas area with my husband and my two children. I have a Master's degree in counseling, a bachelor's degree in psychology, and a minor in English.
I enjoy science fiction and fantasy and hope to bring that same enjoyment to others. I also enjoy suspense novels. However, as long as the storyline is intriguing, I'll give other genres a try. My reading spans from Les Misérables to Shakespeare to the Percy Jackson series to anything written by Ted Dekker or Frank Peretti.
I work full-time and have been at the same company for over twenty years happily. I'm a huge football fan and have a decent throwing arm, despite what my oldest son says when he practices throwing the football with me.
Although I enjoy Texas, I love going home to Alabama to visit. Besides visiting family and friends, it's nice to be back near the water again and enjoy the amazing seafood.
Share a little bit about your Sunspear series.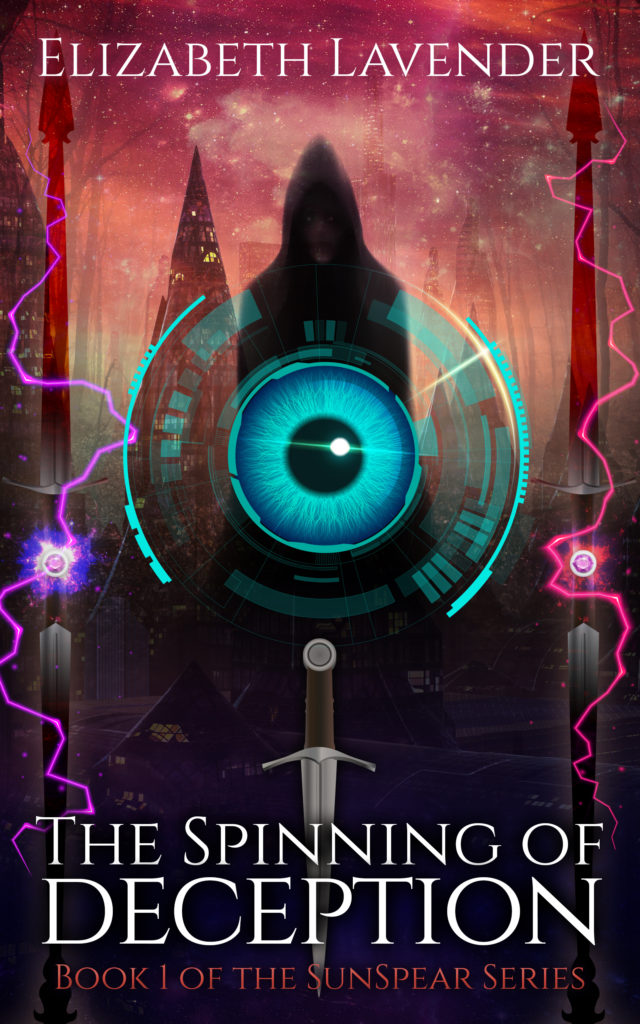 There are currently three books in my sci-fi/fantasy Sunspear series, which include The Spinning of Deception, Deception's Hold, and Shadowed Bonds. I am currently working on the fourth book in the series.
Our story starts with our two main characters, the two spear-bearers who will be the inspiration to stand against the Dark Lord's army that means to crush countless galaxies, one colony at a time in a bloodbath. Dante stands on one side, determined to stop the threat, even as his father commands the Dark Lord's army.
Across the galaxy, a mysterious young girl, trained in secret, fights against the threat as well. Her gift of visions reveals the truth of a past tragedy from Dante's family, and it could be the key to stopping the Dark Lord. It's also this past event that creates a deadly task for Dante to complete as it ties into the present terror that threatens the galaxies. A mysterious connection grows between the two spear-bearers, but is it strong to defeat the battlefield that the Dark Lord has in store for them? And can they stop whatever the Dark Lord is creating to bear down on the colonies before he unleashes his destruction?
What does the future hold for the Sunspear series? Do you have an idea of how long it will run?
The Sunspear Series is only at the halfway mark in completion, if even that. Shadowed Bonds, the third book in the series, released in October 2021. I am currently writing the fourth book in the series. The series will take at least six books to tell the whole story of Dante and The Girl.
Do you have plans to write something outside of this series?
Not at the moment, simply because I haven't thought beyond this series right now. This storyline, world, and characters have been in my head and heart for a long time, and it takes me considerable time to get each book published since I work full-time while doing the writing. This series will take at least a few more years to finish out. After that, I'll see where inspiration takes me.
Your degree and career are in counseling. What drove you to write and publish a novel?
The story and characters had been forming in my head since about high school, and I'm now in my 40's.  I'll let you do the math…  There was a point that I just had to write the story down. It had been running around in my head for too long.  As far as my counseling background, it proves helpful in writing the series with getting inside the characters' heads and conveying the emotional intensity in many of the scenes.  Also, with a number of the scenes with the Dark Lord's deception, I found my counseling background helped as well as it's similar to the lies many clients become trapped.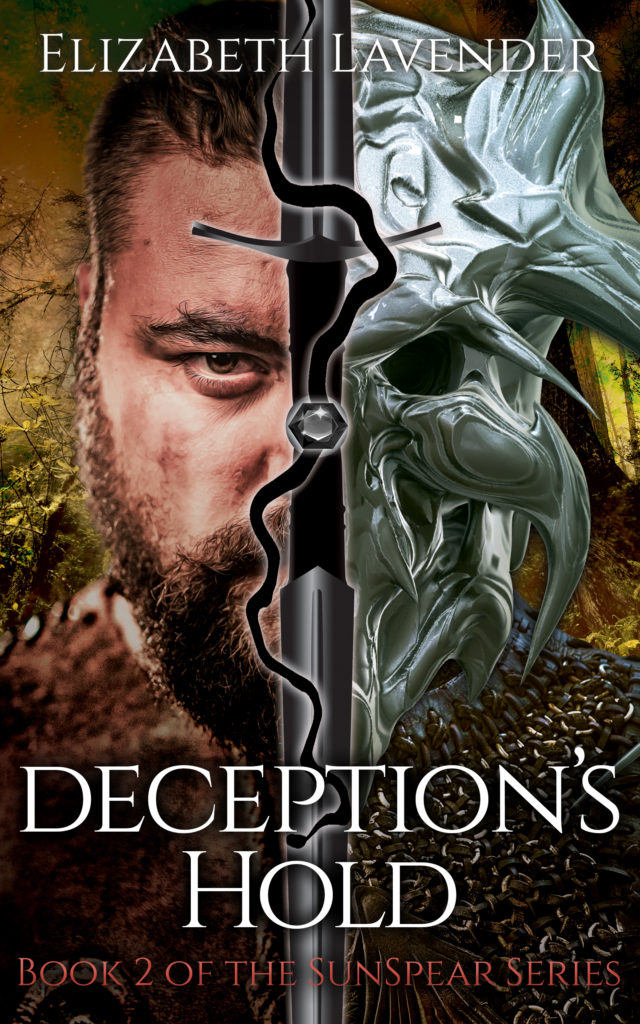 What is your favorite part of writing?
My favorite part is writing the first draft, getting the story down the first time. The characters write the story for me now, and I love watching where they take it. It's the most amazing feeling when a scene unfolds in front of me, and I'm as surprised as the reader.
What is the hardest aspect of writing for you? What you have done to improve?
The writing itself comes easy. By that I mean, it flows on its own, so I don't find myself getting stuck. The hardest part of the process for me tends to be the revising/editing part. I don't enjoy it all, and so I have a hard time motivating myself when I get to that stage. I have a difficult time figuring out when enough is enough. Once you've been over the same scene so many times, it feels like it loses its "freshness" in a sense. Then that scene that I fell in love with before, after the 50th time, just seems okay. I hate that about the revision process, and that's usually when I'm done. At that point, I'm afraid I'm taking away from a scene rather than adding anything positive to it. As far as helping with that, I have revision tools to help with the process, like Autocrit. I also have a couple of people go through it for feedback once I'm completely done with my process. Then I send it to an outside editor.
In your biography you mention you like to read Ted Dekker and Frank Peretti. What is it about those two authors that you like?
I love what I call the "other battlefield" that's always present in their works. It's the spiritual battlefield that rages. In other genres, it can be compared to the supernatural and the psychological. Whatever you want to call it, it's a powerful battlefield and it adds a whole new layer to the story. In my own series, it's a battlefield that's continuously played out in the major characters' storylines and in many of the supporting cast. Many of the biggest battles in the series are won and lost on this arena, not on the traditional battlefield.
What do you like to do when you're not writing?
When I'm not writing in my own series, I'm usually getting lost in another author's world. Probably the other thing is seeing a story come to life either on the big screen or onstage.  Of course, the rest of the time is just enjoying time with family and friends.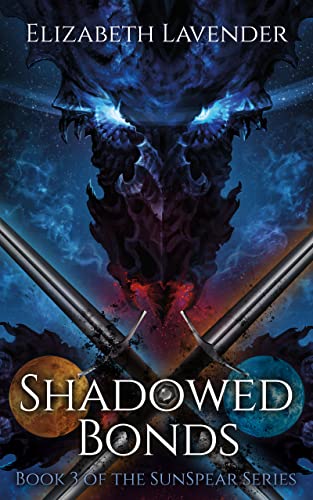 What does success look like for you as an author?
There is a traditional answer, like a certain number of books sold or to have a specific amount written. However, for me that's not it. It comes down to why I wrote the series in the first place. I did it because I simply believed the story is worth the telling, and I enjoy doing it. I believe stories are powerful, and you never know when your story is exactly what someone needs to hear. So, success is when someone reads the story of Dante and The Girl, and it connects with them and it inspires them in their own journey.
Anything additional you want to share with readers?
I love getting to know other readers. That's been one of the best parts about becoming an author. As I've always said authors were and are readers first. It's what inspires us to write the stories we do. When I'm not writing my own story, I'm getting lost in another author's story. There's a magic in opening a book and finding it captured you so much that you came to the final page and didn't even realize how much time had passed. It never gets old. So, I'd love to chat with you, whether it's about my series or another world that swept you away or anything else that comes to mind. I can't wait to hear from you!
Website: elizabethlavender.net
Book Locations:
My books are all on Amazon. I also have them published through Ingram, which is the supplier for most of the brick-and-mortar bookstores, like Barnes and Noble. Here are the universal links for all three books so far in the series:
The Spinning of Deception
Deception's Hold
Shadowed Bonds
Excerpt (taken from The Spinning of Deception)
She saw or sensed no one in her room, but she could see nothing after all. Surprisingly, though she felt the darkness, she did not feel the usual reaction to shrink from it. It seemed foolish to fear it as she had in the past.
She heard a whisper, a haunting voice, "Yes, there is nothing to fear. Come…"
She heard another voice before always encouraging her, echoing the teachings of Alika, Alena, and her mother, but this voice was different, unfamiliar.
"You feared the darkness too long. You do have a purpose, one yet to be unlocked, but discover it on your own," the voice said.
The girl stood from her bed. No light entered the room, but somehow it appeared easier to see in the darkness. Either she became more accustomed to the darkness, or it was not pitch dark anymore. Inside, the girl knew neither explanation could be possible, but she ignored it.
"You are right. With your training and will, you can avenge her death. She was innocent of this slaughter done to her, so be strong and make him answer for her murder. You know it to be true. You are capable of so much more. They are holding you back. There is a path for which you do not see yet. Let me show you," the voice continued.
Before the girl realized it, she answered out loud, "How?"
"Fearing darkness are tales told to scare children, nothing more. The path of darkness does not lead to destruction, as you were told. It is full of power and glory. Come to me, cloth yourself in it, and I will help you gain what you truly seek."
The girl peered down, and it seemed as if there was a path she could see even in the darkness before her. She stood there for what seemed like forever, staring at the path in the darkness. She took a deep breath and tentatively stepped forward. Instantly, a fiery pain spread over the bottom of her foot that threatened to seize her whole body. Almost simultaneously came wetness. She understood. It must be the edge of her spear or sword she practiced with a few days ago. How was it possible? She always put both under her bed to prevent such a thing from happening. She bled from the wound, and in the darkness, somehow, she could see a pool of blood forming around her foot. The girl felt sick with horror as an image of her mother's dead body materialized in the pool of blood. Her father's laughter echoed throughout the room though she knew he was not anywhere around. She stepped back, but it was still pitch dark and freezing cold. Even worse, the darkness hung in the room, but now it seemed to suffocate her. Then she remembered Alika's earlier words and understood. She couldn't get rid of it because it originated from her now. She felt the abhorrence for it return to her, as she always felt, but now she could not escape. It entrapped her, and she did not realize its strangling grip until now.
The cloaked woman's laughter joined in to fill the room. The girl was no better than her father, the cloaked lady, any of them. She had tossed aside everything like it meant nothing, much like they dumped her mother's body. She murmured, "No, no…" Her mother had poured her life's blood out for her, to be trained, to be kept safe, sacrificed everything for her. This is what she did with such a precious gift?
"What have I done?" she whispered. She fell to her knees at the side of her bed and allowed the wracking sobs to consume her. Her bleeding foot no longer mattered, and she no longer felt the pain of it. She didn't know how to recover what she had lost.