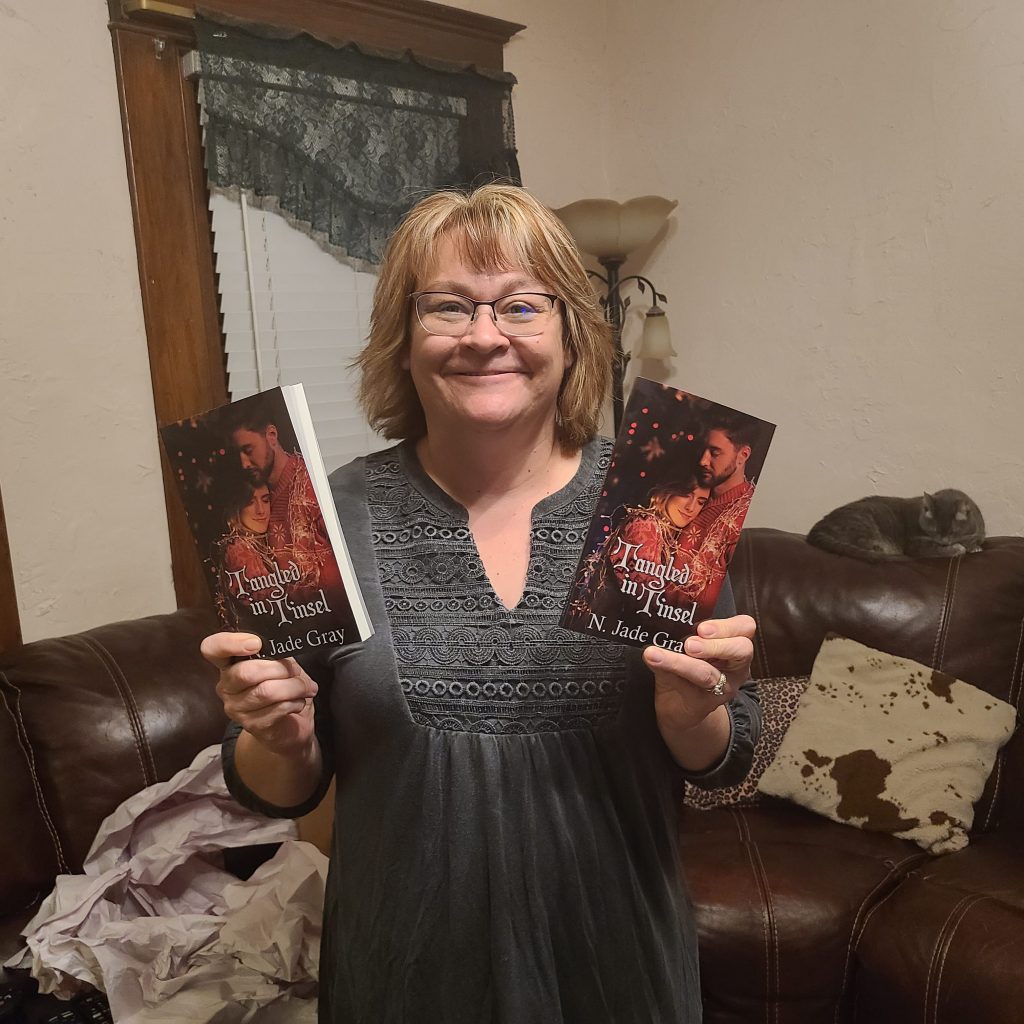 I met N. Jade Gray shortly before we each released our first books in April, 2017. We've done several book events together and meet regularly to discuss story ideas, publishing goals, and marketing strategies.
Her newest book, Tangled in Tinsel, is a Christmas romance story and was released yesterday, December 7, 2020. Romance isn't typically a genre I read, but I will read everything N. Jade Gray write. I hope you'll check out her new book… after you read her interview below, of course!
Biography:
N. Jade Gray grew up on a farm in Oklahoma with one sister and three brothers. She began reading romance novels in high school and was hooked. In an attempt to entertain her friends, she began writing stories.
The biggest hurdle she had to overcome with her writing was sharing her stories. Her former writing groups, the Wichita Area Romance Authors and Low Country Romance Writer's, helped with her confidence and shook the needed pom poms to get her motivated for publication. She is also a former member of the Romance Writers of America.
She met her husband while attending college and has two grown sons. Not really knowing what she wanted to do when she grew up, she's held various jobs in the accounting and legal fields. She lives in Kansas with her husband, rescue cats Meera and Mango, and one spoiled dog-named Fabio.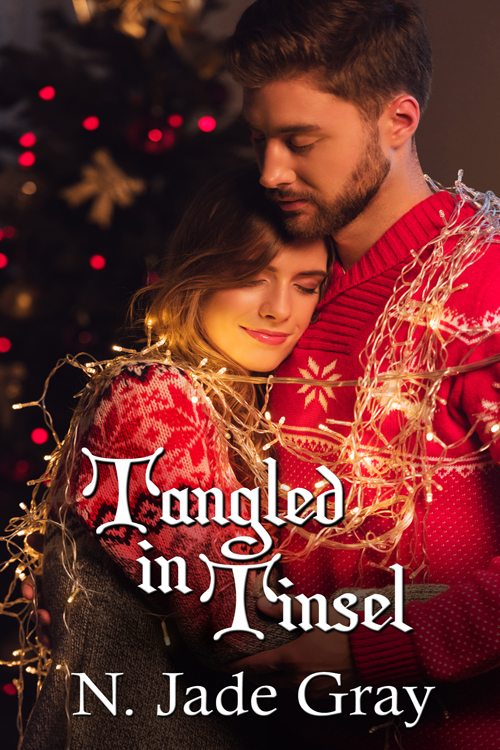 Share a little bit about your latest book.
Tangled in Tinsel is a Christmas romance. A second chance story about a high school crush who didn't realize he was the one who got away.
Tell us about your previous books.
My debut novel, All for the Love of a Cowboy, is a Historical Time-Travel Romance. My heroine finds herself flung back to 1892 Durango, Colorado and struggles with finding a way back home or risking it all for the love of a cowboy.
Raider of Her Heart is a Historical Time-Travel romance as well. My hero is a Cavalry scout who needs to warn Lawrence, Kansas of Quantrill's planned raid. Ambushed and left for dead he finds himself in current day. Will he find his way back to complete his mission or stay with a woman who doesn't trust him?
How long have you been writing and why did you start?
I started writing in high school. I would make up stories to entertain friends. I didn't entertain the idea of having a book published until after college.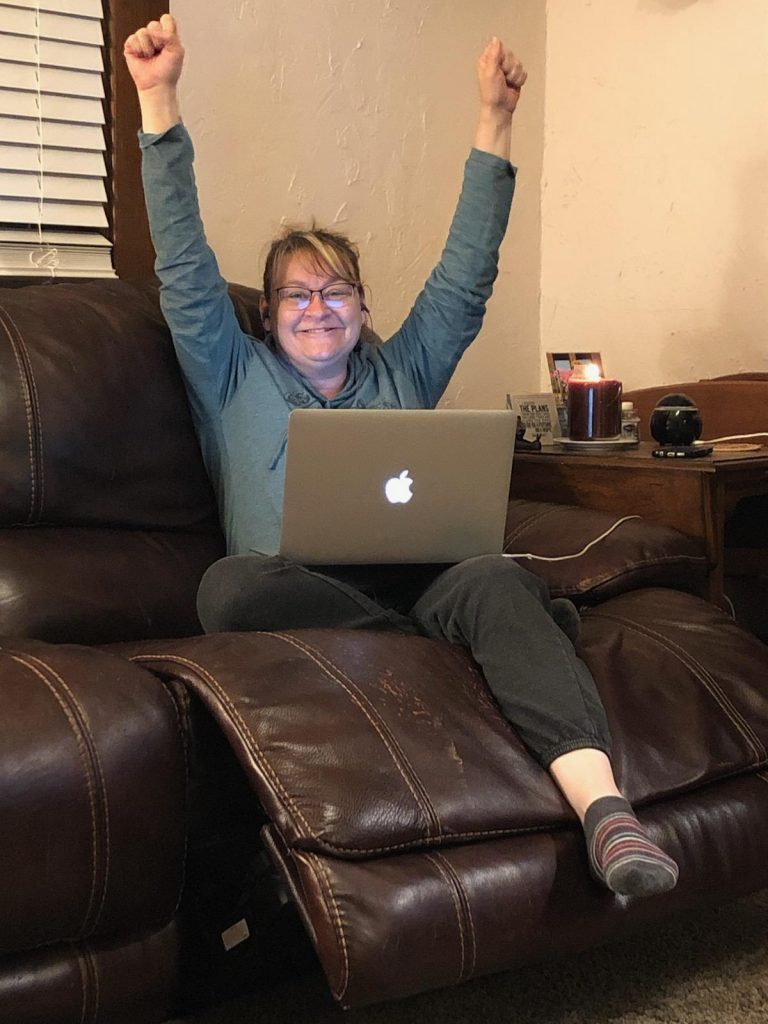 If you had the opportunity to live anywhere in the world for a year while writing a book that took place in that same setting, where would you choose?
Ireland or Scotland
What is the most difficult part of the writing process for you?
Sometimes the actual sitting down and getting the words down. Either on paper or on computer. You might say I may be easily distracted. (I have squirrel moments). 😊
Excerpt:
The yard light shined upon his face, but she couldn't read his expression. "Thank you for going to the party with me. I had a great time."
A smile appeared as he shifted closer and raised a hand to tuck a wisp of her hair behind her ear. "We got interrupted earlier."
Her breath caught in her chest as she struggled with his nearness. "There's no mistletoe." She scooted back against the front door as he advanced further.
A devilish twinkle appeared in his brown eyes. "Use your imagination."
Website: https://www.njadegray.com
Email: njadegray@gmail.com
Facebook
Twitter
Goodreads
BookBub
YouTube
Instagram
Book Locations: Where can people purchase your books?