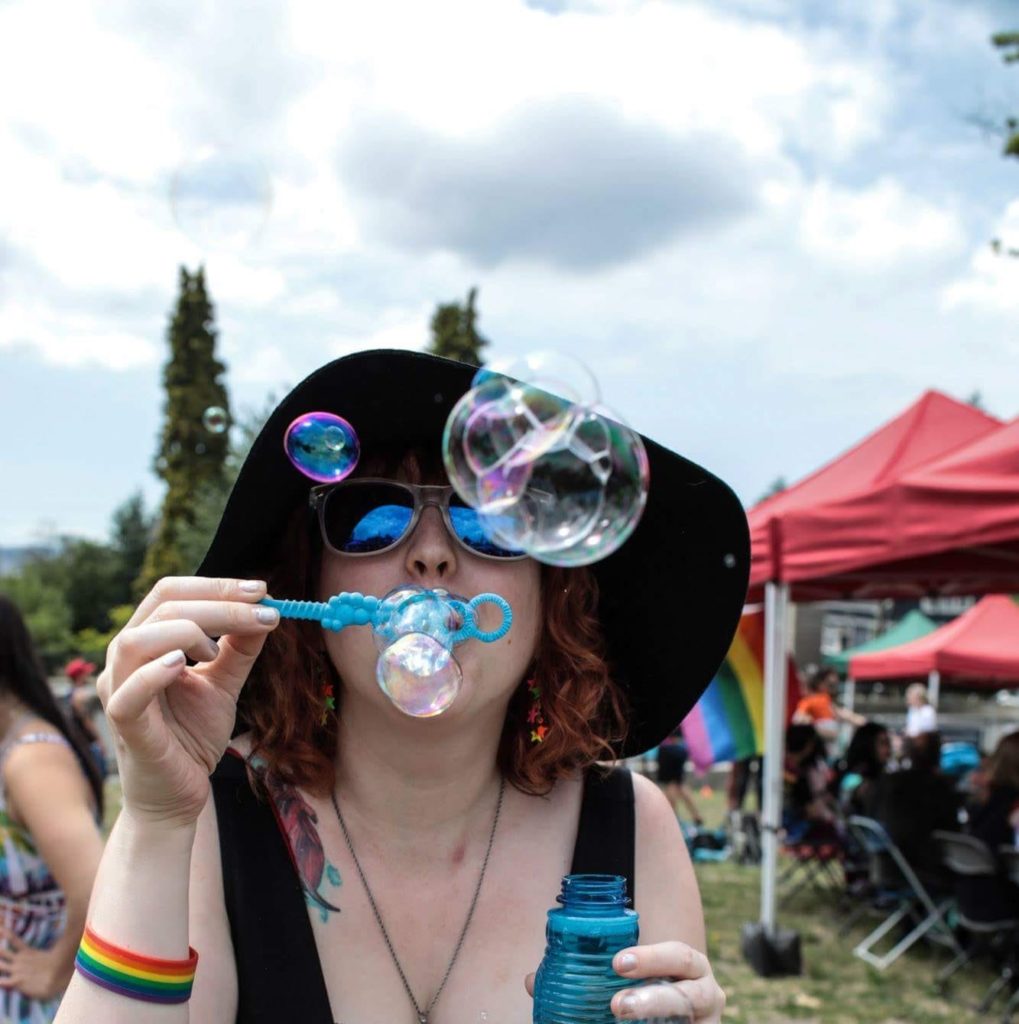 Biography
I'm a novelist and screenwriter from Vancouver, Canada. I write a wide range of stories, from science fiction (Wire Wings) to YA contemporary paranormal (In Restless Dreams). All of my stories are connected by one thing: the magical blended with the everyday…probably because I secretly wish magic was real.
Share a little bit about your newest book, Wire Wings.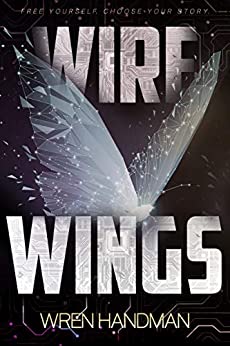 Wire Wings is a young adult scifi novel about the nature of grief and identity in a world where both are changeable. It's set in a world where virtual reality is commonplace, and the world's first AI is making waves. But it's really all about the main character, Graciela. About her grief and her love and the journey she takes through both.
What drew you to write about such heavy topics as the nature of grief and identity?
I'm really drawn to subjects that matter, things that are universal and powerful and can draw the reader in to a unique world while leaving a door open to the wider world outside. I think stories that tap into that are beautiful and haunting, and that's what I wanted to do with Wire Wings.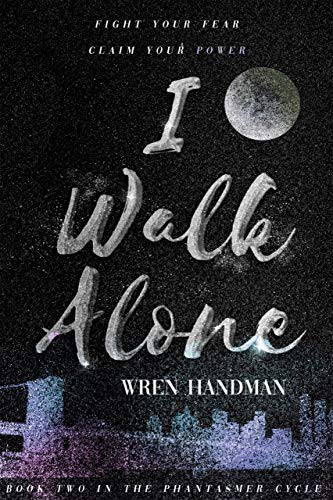 You have several other books as well as published short stories. What would you like people to know about your past stories?
They are all very different in tone, so there's something for everyone! I have a few comedies, some romantic paranormal, and they all blend the magical with the everyday. That's my favourite thing to do in stories. I love to see how people react when their worlds turn upside down.
Do you prefer writing short stories or novels? Why?
Novels, hands down! I love being able to really explore a world and its characters, and while short stories can be really fun, they never get to dig in as deep as a novel does. A novel is sort of like telling twenty short stories that all come together to weave something greater, and I love that.
Your website says you do screenwriting as well. How does that differ from writing a book?
The biggest difference for me is that screenwriting is always collaborative. When I write movies I work with a writing partner, and of course when you write a TV show you have a whole room of writers to work with. I love bouncing ideas off of other people and seeing how ideas can grow and evolve when other people add their stamp to it. Of course, you have to get very good at killing your darlings!
You also do freelance writing? What does that entail?
Freelance writing is the bulk of my income. It's not as creatively fulfilling most of the time, but it's really fun and interesting! I primarily ghostwrite business and self-help books. I've had the pleasure to write over 30 books that way, and I have gotten to learn so much from these fascinating subject matter experts. It really widens my horizons and lets me hone my craft.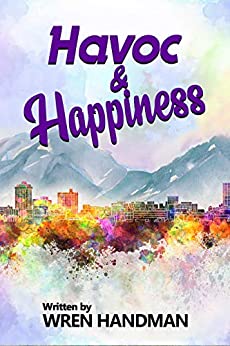 What is your strangest writing habit?
I edit as I go, so I rarely bang out a first draft and then have to go back and tear it into pieces. Usually by the time it's done, it's ready for submission! I don't know anyone else who works that way, but it works for me.
What do you like to do when you aren't writing?
I love to craft! I really like to make things that will serve people or make them happy, and I love to try a new skill, get good at it, and then move on to the next thing. I've done wire wrapping, beading, knitting, baking, resin art, embroidery….you name it!
How did your writing journey get started?
I've been writing since I was old enough to hold a pen and craft a story. I wrote my first play when I was in first grade, and got all of my friends to put it on for my class. Then we borrowed a camcorder from a friend's dad and made a movie of it, too! I wonder if I still have that tape anywhere…
What does success look like for you as an author?
I would love to have a dedicated fanbase who gets excited for my new releases, and make enough on each book to pay for really good cover art, editing, etc. I'm definitely at the beginning of my journey right now, and I'm so excited for where the road might take me!
Anything additional you want to share with readers?
Just a huge thank you to all of the people out there who love books as much as I do. It really is a community, and I'm so grateful to be part of it!
Website: https://wrenhandman.com/
Book Locations: Available anywhere ebooks are sold. Amazon, Barnes and Noble, Google Play, Kobo, etc. Physical books available from Amazon and directly from the publisher, Parliament House Press.
Excerpt
She picks up her Line and slips it on. The sensors adhere to her temple despite the sweat, electrical signals hijacking her senses. Her brain is no longer in control—she is Diving, the Waves collapsing over her head, filling her lungs, subsuming her. Her breath slows as her
Homepage rezzes into view.
She can feel immediately that something isn't right—there is another presence here. She knows it on a visceral level, the acid in her stomach somehow reacting to a pressure in the air. A second later she hears off-key singing, a broken sort of crooning from the direction of the cottage. Cautiously, she approaches. No one else should have the key to enter. Even if it isn't really her Homepage. She claimed it, but then the interloper must be…
Khaiam sits on the 4oor of the cottage. It's Saturday night—he must have just come home from a party. Even through the translation of the Dive she can tell he's been drinking. There is an artifcial looseness to his shoulders, a strange tilt to his head.
"Hey."
He looks up, so drunk he isn't even startled. He just smiles, opens his arms wide and falls back to the ground. "Graacie!" he sings to the tune of some pop song she doesn't quite recognize. "You still come here?"
"I didn't know you had a key." She has been coming here every day for three months, but she has not seen him before. She had no idea he even knew where it was, and would probably not have claimed it as her own Homepage if she had. It feels wrong, as if she's somehow usurping it, which she knows makes no sense.
"She gave it to me at…near…so we could visit. She said she wanted me to see her like this. Like her avatar. Healthy." He draws patterns that are barely visible in the dirt floor, stares at the ceiling and sees something over than thatch and beams.
"You're drunk," Gracie tells him. She sits down on the floor beside him, the bed supporting her back. Her toes rest against his blue t-shirt, 2nding purchase through it to the solid weight of his ribcage.
"Very drunk," he agrees.
"It's late," Gracie reminds him.
"It's Saturday night. We're sixteen. You should have come to this party, Gracie. It was completely wild. Matt threw up in Kathleen's purse, and Derek and Ron got into a fistfight and then made out."
Gracie hesitates, draws patterns of her own, watches how the dirt stains her fingertips, a little too thickly to be a perfect mirror of reality. She makes a mental note to tell her father, but nothing is ever perfect during a Dive. It isn't the real world, and isn't that the point? "If it was so great—why are you here?"
Khaiam rolls onto his side, curling up in the fetal position with her toes captured in the curve of his stomach. He is on the edge of tears, his scattered thoughts plain on his face. "She would have loved it," he tells her. "Bella caught fireflies in jars and used them to light the path. People danced under the stars, by the side of the pool. Jacob's brother bought us all alcohol and someone had Snap."
"You didn't take any," Gracie admonishes.
Khaiam waves her worry away, and she cannot be sure if that's a yes or a no. "I stole a jar. But I couldn't figure out how to rez it into my avatar." He holds up his empty hands
in a supplicating gesture. "Can you make a firefly?"
She would give him anything to clear the sheen of tears from his eyes. Somehow he has come to fill the hole in her life, slipping into clothes that are not his and do not fit. She
wonders if she could call him her best friend, if he would nod and understand, or if he is only a placeholder until it stops hurting.
She brings up her admin menu. Special privilege for being the daughter of Poseidon, King of the Waves. She can't pull off any complicated programming from inside, certainly can't hack, but she can access coding and bring up elements that already exist as possibilities. A firefly is easy—but it won't come in a jar. She brings up a mason jar and a swarm of fireflies, and nimbly swoops the jar through the air. She catches three, but before she can close the lid they fly away. Khaiam laughs, so she plays up the game.
Catches one, shows it off only to have it fly away. Catches another, but trips on the edge of a chair and drops the jar. Picks it up and drops the lid. Khaiam laughs, and she imagines a black and white movie with herself as the star. Brings up the admin menu and adds a soundtrack, jaunty piano that tinkles in time to her movements. By the time she collapses into a pile at his feet, triumphantly holding the sealed jar aloft, he is laughing so hard he has to clutch his stomach just to breathe, and she is grinning through a sheen of sweat.
"Don't say I never did nothin' for ya," she drawls, and Khaiam catches the jar and holds the glass against his face. She wonders what the fireflies think of his giant unblinking eye, and then remembers they are nothing but bits of code, flashes of electrical signal. They don't feel anything at all, and she wonders what that would be like. If it would lift the hardness around her lungs.
"You should have seen the fireflies," Khaiam murmurs. His breath clouds against the jar, little drops of moisture that fog brie4y before they disappear. There is nothing indelible in this world—a lesson they both have incised on their hearts.
"Arriba en el cielo, se vive un coyote. Con ojos de plata, y los pies de azogue…" she sings quietly. Khaiam curls up, using the firefly jar as a pillow. He tries to hum along, but he doesn't know the tune and soon subsides. His eyes drift closed, and as his brainwaves settle into the calm of sleep his avatar shudders, pixelates, and de-rezzes. She is left alone on the hard-packed floor, the strains of the lullaby circling through her mind, fireflies like stars against the dark cottage walls.