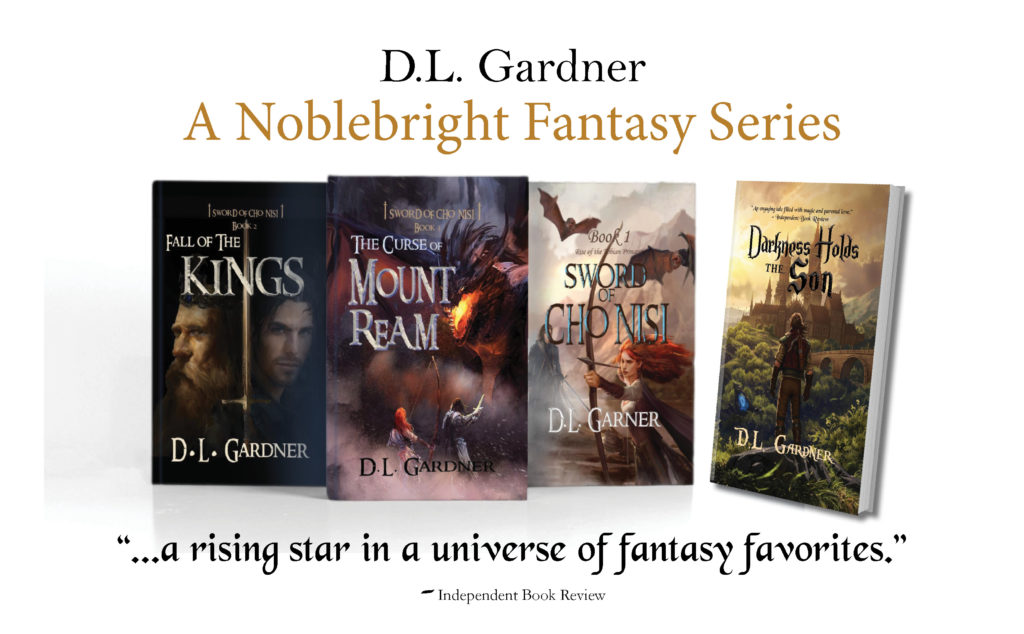 Biography
Dianne is an award winning novelist, screenwriter, and artist. She has had a passion for the written word, having indulged in poetry in her young years and loving to write essays at school. She began writing novels in 2011. Dianne writes primarily fantasy novels including all sub-genres, with a love for historical fantasy, but has also written a historical novel based on actual letters by a relative during World War II.
Share a little bit about your recent release, Darkness Holds the Son.
Darkness Holds the Son is a standalone spin-off novel to the Sword of Cho Nisi saga. It takes us to a small village named Tuluva where Jareth, an unemployed mercenary, and his wife and two children are raising goats to sustain themselves. Things go well for them until the land-baron of Ogress raises their taxes, forcing Jareth to pick up his crossbow and return to the battlefield.
Jareth has an even more pressing problem than keeping his family out of debtor's prison, though. His son Crispin has seizures that are caused by magic and if Jareth doesn't find the source soon, it could be fatal as the boy hears voices instructing him to kill his father. On Jareth's quest, he discovers that the same affliction is haunting all the children in the kingdom.
Tell us more about your Sword of Cho series. Are there more books to come or does Darkness Holds the Son complete it?
Sword of Cho Nisi begins with Rise of the Tobian Princess, and in it the world is introduced, a continent, and an island of magic. A wicked wizard is attempting to destroy mankind and rule the world while a daughter of a legendary king attempts to redeem herself from the trouble she caused by accidentally killing the allied king of Cho Nisi whose magic they need to win the war. There are three books to the series, each a little darker than the next.
Darkness Holds the Son is in the same world, with some of the same characters but a different story line. I'm currently working on another novel that continues to expand the world, bring the same characters back, while introducing new villains and new territory, and a touch of new technology.
You have quite a few books listed on your website. What do you want readers to know about your other books?
Almost all of them have a fantastical element to them. I have two series (Ian's Realm and Sword of Cho Nisi). The others are stand alone novels. I also have a coloring book which I did the illustrations for with 2 short fable-like stories. You can buy it on Amazon and other retailers, but the best copy is on KaBlam because they're the only ones that could do a flip-book like I wanted. It's called The Magic Plum.
I've done a lot of research for my novels and have two historical fantasy novels (Thread of a Spider and Cassandra's Castle). Ian's Realm is a portal fantasy. Pouraka and Dylan are urban fantasies. Hoarfrost to Roses is a historical mystery sweet romance with a ghost. I dabble.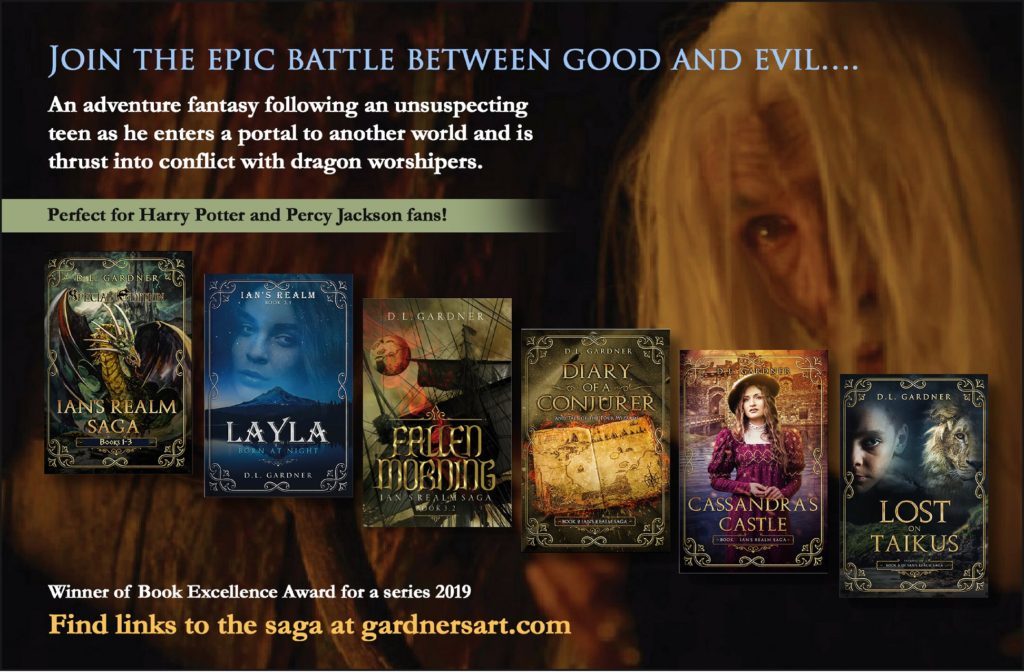 When did you start writing and at what point in the process did you decide to publish?
Well aside from writing poems and prose when I was younger I began writing for earnest in 2010 with the idea of publishing a fantasy novel. The first one I got lost and scratched the whole thing. Then I started studying the craft and wrote the first book of Ian's Realm, Deception Peak. That's the one I wanted to publish.
In what genres do you write? Do you have a favorite?
Fantasy (epic), and historical fantasy. Those are my favorites, but I loved doing the few sweet romances too.
What advice had the biggest impact on your writing and/or career?
Probably C.S. Lewis' simple advice to say what you mean and mean what you say.
I don't know if it's just one piece of advice, though that impacted my career. I studied John Truby's Anatomy of Story and connected with his instructions i.e. how to have a plumbline that all the characters are connected to in some way and how their goals interact and conflict with each other. There's a lot of advice out there. Marketing advice too and I think the most important thing I took away from all that I've studied is to just write because you love writing.
You've written at least one screenplay. How involved are you in that arena and how is it different than writing a novel?
You have to think action when you're writing a screenplay. Everything gets cut into a few minutes of action to tell the story. Some dialogue, true but the dialogue has to be real. It has to sound like you and I are talking. But it's all action.
I worked with some Indie filmmakers to make a couple of concept films and I'm currently pitching one of our screenplays. I'm not sure where it will go, though.
We won a lot of awards for the film. You can see it on FilmFreeway. It's an adaption of Ian's Realm
What is your favorite aspect of writing?
It's exciting when the story unfolds. I love developing the characters and having them interact with one another. The whole process is amazing. You get caught up in this other world, and you're there and have to solve problems according to your characters personalities. You're with them, you see what they see, smell what they smell, taste what they taste, feel what they feel. It's pretty involved.
Where do you get your story ideas?
That's a good question. They happen from current events, or historical events, or just by asking 'what if?'. Ideas are everywhere. Sometimes a walk in the woods will ignite a flame.
What does success look like for you as an author?
Success is people reading and enjoying my books. I really would like to have more people know about them and read them. It's hard breaking the ice when there are so many authors, so many ads, so many people praising the success of others and you're like standing there with your book waving it in the air saying, "here's mine!" and the crowd passes by. Sometimes I feel like I'm 2 feet tall in the middle of a parade.
Anything additional you want to share with readers?
Just that I love writing and I think you might see it in my stories. They're written for people to enjoy! Website: Gardners Art
Book Locations:
Gardner's Art Bookstore
Books2Read
Amazon
Excerpt: From Darkness Holds the Son
Barin hesitated to even touch the sword. It wasn't in his heart to wield magic, much less dark magic. As he stared, a glimmer of light rested on the hilt and a whisper like a breath of air entered the room.
"This was entrusted to you by a friend." The voice moaned—a low, deep, and raspy voice. "They swore you would only use it for good."
"I've no desire to use it for anything," Barin said to himself for he maintained he was alone.
"Sometimes need arises and we have to go against our desires," came the answer. A pale blue light now shone on the hilt exposing the detailed etching—a graceful horse rearing—the destrier, the Potamian symbol for honor. Barin wiped his clammy hands on his coat while struggling against the urge to pick up the sword. He had sworn never to lay eyes on it again and yet here he was. As the light around it grew brighter he stepped back.
"I have no idea why it's shinning except that the magic it holds is of the devil. I cannot touch such a thing," the king protested.
"Is your virtue not more powerful than the dark wizard's iniquity?" the Keeper—the last dragon— asked.