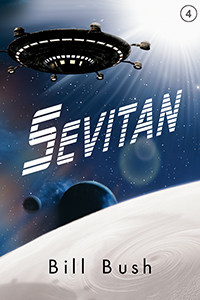 The Snader Lord has awakened. The Chase is on.
Can the companions keep him from the weapon he desires?
Allison remains trapped on the Snader spaceship. With a power struggle among leaders, she uses her dreaming ability to warn her friends of the Snader Lord's intentions. But is the information she's gained helping her friends or leading them into a trap?
The destination? An abandoned spaceship laboratory containing hundreds of experiments and a few dead bodies. When Flipper and his Gude friends arrive at the city-sized spaceship, they must discover what it is about the wreckage that attracts the monster's attention.
The only clues they have come from a single visit by Allison and strange messages from a distant Prophet relaying information through Chezlor, who's stranded on Sevitan, a planet without technology. Soon, a scarier and more urgent question arises—are they alone on the spaceship?
Can the trio use their resources to keep the Snader Lord from what he's after?
Can Flipper turn enemies into allies in time to save the galaxy?
Don't miss out on Flipper's scariest and most exciting adventure yet in this fourth installment of the Vetrix series!
Purchase an autographed copy of Sevitan:
Watch the trailer for book 1 in the series, Vetrix