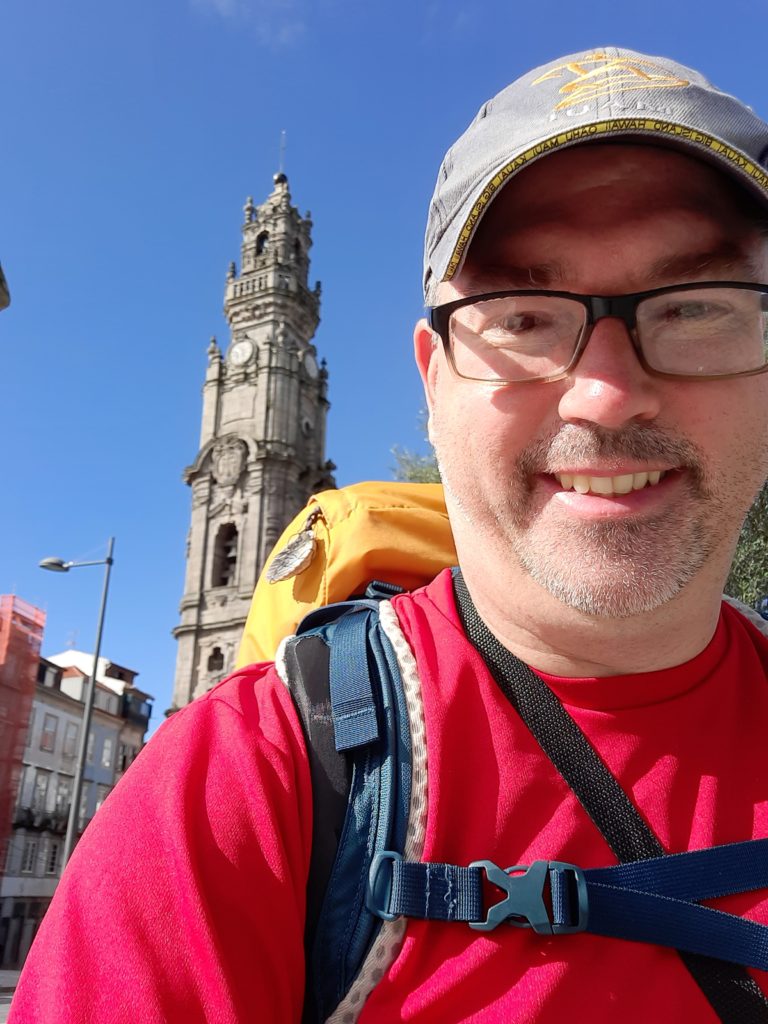 Biography
Adam G. Fleming, from Goshen, Indiana, USA, is an author with 12 books under his belt since 2012—and four or five more coming this year. He has written 9 novels, 2 nonfiction books, and 1 poetry/flash fiction project. Adam does a variety of gigs for a living, including ghostwriting and audiobook production. He has a background as a leadership coach and coach trainer. He is married to Megan; they have four children.
Share a little bit about the Satchel Pong Chronicles.
In 2016, I started out to write a steampunk book that some characters in another book, (which isn't out yet) could argue about and write rock songs about. A few years later I pulled it out and said, "hey this is pretty good" and finished Satchel Pong and the Great Migration. One thing led to another and finally in 2021 I finished the five-book series.
I'd put this in the camp of humorous and lighthearted steampunk fantasy. The world is burning, and Satchel Pong has to decide if he's going to take some leadership with the knowledge he has, and how he will lead his people to safety.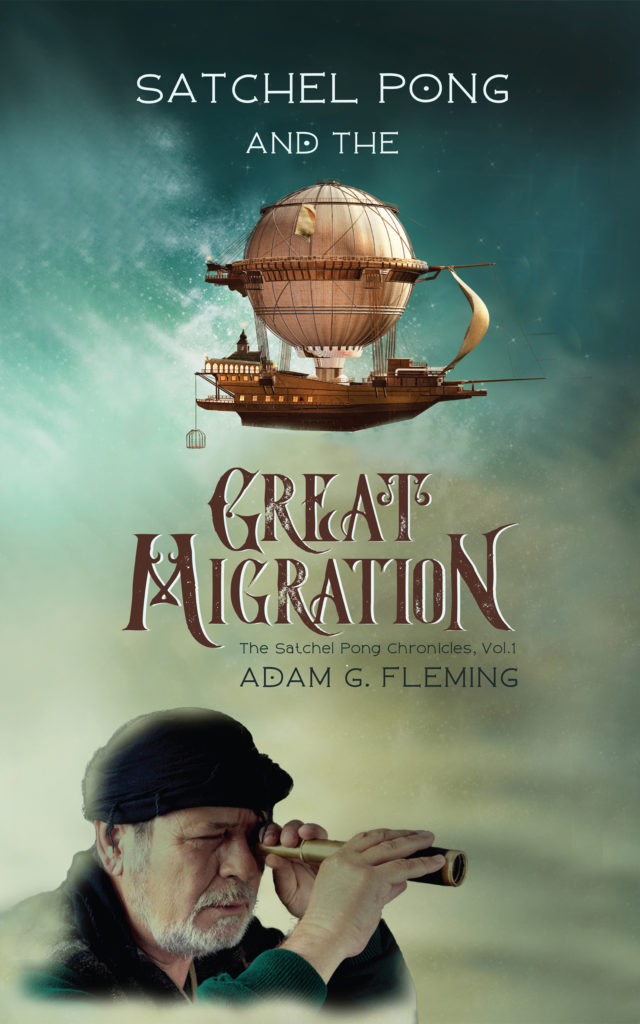 Tell us about what other books you available.
I have 3 books out in the Stetson Jeff Adventures. Stetson Jeff is a Texan with a hankerin' for justice and a great piece of steak. He travels the world: Thailand, Morocco, and Amish country, Pennsylvania. I often describe the Main Character as a cross between Forrest Gump and Chuck Norris. These are co-written with my friend Justin Fike.
I have two non-fiction books about coaching and cultural leadership, one book of poetry, and one stand-alone novel called White Buffalo Gold which was my very first book, published in 2012.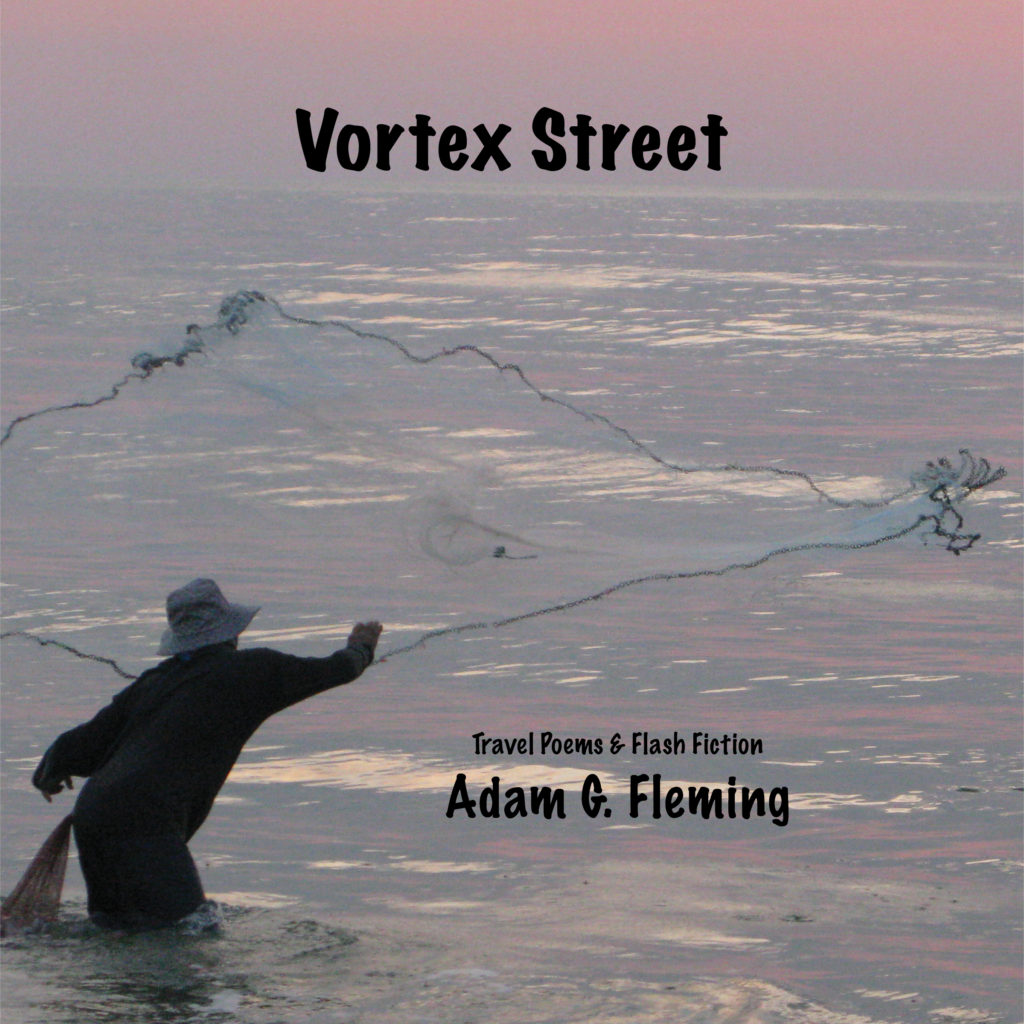 Where did you get your sense of humor and how does it play into your writing?
From my dad, I think, and also from travel. We left the cornfields of Illinois when I was 13 years old and moved to central Congo. It was jarring! Cross-cultural experiences spark some of the funniest stories. It plays into my writing as I create cultures, or put my characters into cross-cultural situations.
What are your best and worst writing habits?
My best habit is when I'm drafting, I'm able to turn off the filters and let anything happen. My worst is that I tend to want to rush editing which is why I have to work with editors to make a great product.
You've traveled around the world quite a bit. What has been your favorite place to visit? Where would you most like to go that you haven't been?
I've been to Thailand four times, about two weeks or so each time. Always in the winter, between January and early March, when the weather sucks in Indiana. It's an absolute paradise, and stuff is really cheap. The cherry on top is the food. I like that spicy stuff, pad Thai, and tom ka gai, and fish and the wide selection of fruit, but I also like adventure and I ate a deep-fried scorpion there about four years ago.
On the top of my bucket list is maybe Italy and Greece and I would love to hang out in Zimbabwe for a month with the Shona tribe and carve stone with them, they're famous for that.
What is the best writing advice you've ever received?
I think Stephen King is on point when he talks about writing for an audience of one. I write for my wife. If she likes the rough draft, laughs or cries, then I know I'm on track. My wife interviewed Madeline L'Engle when she was 10 years old, via cassette tape in the mail. L'Engle responded, and some of her best advice is to read, read, read. That's the best advice for kids.
What is the hardest part of writing for you?
I have so many ideas! I'm pushing to get some of my drafts done so I can start a new series, but I have a lot of irons in the fire already.
You published four books in 2021. What is your goal for 2002 and how do you accomplish so much?
My goal is to complete 5, not counting my ghostwriting projects, but also to do a better job of launching them so they sell better, which could cause some delays to do the marketing "right". Another goal is to finish 3 more of the Stetson Jeff books, 2 of them are drafted, so part of this goal is to decrease the number of drafted works in the pipeline, as it stands right now I have 9 to 12 books (depending on how they get released) which are complete rough drafts, and I'd like to bring that number down to 3 or 4 by the end of the year.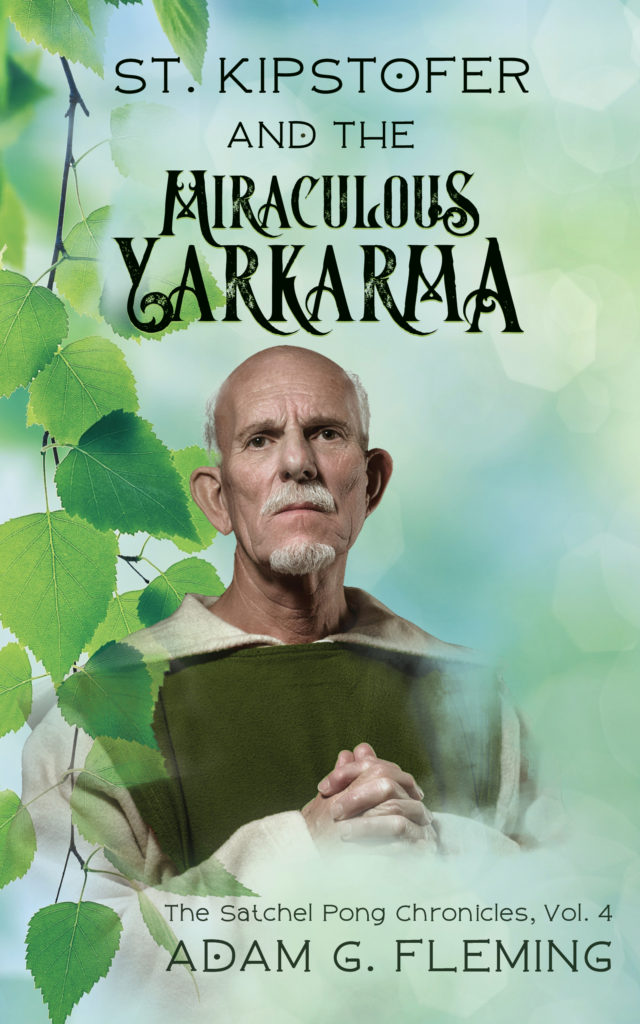 Your biography says that you are a leadership coach. How did you become a leadership coach and what does that entail?
I went through a couple years of training from 2007 to 2009, through a school in Virginia, and I was certified by the International Coach Federation in 2018 as a Professional Certified Coach. What few people seem to understand about what working with a leadership coach means: it's a process where the coach asks creative, probing, open-ended questions that don't imply a solution, to help the client discover for themselves a solution that will generally help them clarify their goals, get from A to B faster, and live a more productive and healthy life.
What does success look like for you as an author?
It would be great to have half of my income coming in from my novels. But the real success is when my wife laughs at my work. It goes back to keeping it simple; writing for an audience of one. So in that sense I consider myself highly successful already.
I know that my work is good, and that any major commercial success will be partly due to luck, but the second thing that's really important is to keep stewarding the gift. I'm good at this, and working toward being great, so it is imperative to work on it every day and trust that everything will work out; finances and legacy are hard to predict, but impossible to get if you don't put in the time and of course you have to be yourself in the process.
Anything additional you want to share with readers?
I know you can get my books on Amazon for just a few bucks. And if that's the limit of your budget, that's great. Please read and review. Remember, if you spend a dollar, I get about 70 cents—which used to be the price of a cup of coffee. If you think all writers are rich, think about how many copies I'd have to sell every month to make one car payment!
We writers work hard to bring you something unique, and the best gift you can give yourself and the author at the same time is an autographed copy. I love to drive to the Post Office; it means we're building a friendship. So, email me at agf@adamgfleming.com. Tell me what kind of books you like, and I'll tell you which of my books you might like the most.
Look at it this way, if you get one of my books and don't like it that much, you won't lose anything because it can make for cool re-gifting options.
Website: www.adamgfleming.com
Book Locations: Amazon
Readers can order autographed books from my website, locally paperbacks are available at Fables Bookstore in Goshen, Indiana, and I now have Vortex Street available as an audio book on Audible.com and dozens of other audio platforms, with more books coming in audio this year.
Excerpt
…Satchel Pong saw a boy of about fifteen approaching. The lad was in good condition, and when he arrived Pong noted that he was not even a bit out of breath. The boy fell in step and walked alongside Pong, who picked up his pace.
"You're Magistrate Pong, aren't you?" Said the boy. Pong thought he caught a hint of admiration in the kid's voice.
Pong drew himself up. To be sure, sometimes it was annoying to be recognized in public, but other times, it felt quite good. "I am."
"Bully! Well I think you're swell, at least, maybe I do. I reckon it's grand to sit up in the Municipal Complex and shuffle papers for a terrific wage, but teacher says you aren't doing your job. There's been years now since you've issued a report. Mother says I was just a wee lad. Why?"
"Who is your teacher?" Pong asked.
"Mrs.—er, that's neither here nor there," said the boy.
"Oh, you're a clever lad, aren't you. What's your name, then?"
"My name is Emil. Everyone calls me 'Double E.' Why haven't you issued a report?"
"Look, son, the weather, it's complicated. Hard to predict. I'm not a, a, whatchamacallit. A necromancer, a thaumaturge. There's no magic to it. It's pure science, but you can't know, it's inexact, without the proper data it—"
"You're making excuses, aren't you? I've seen people make excuses in class. You know what we say. Mumble, mumble, excuses a tubful, barrel and crate, your homework is late!"