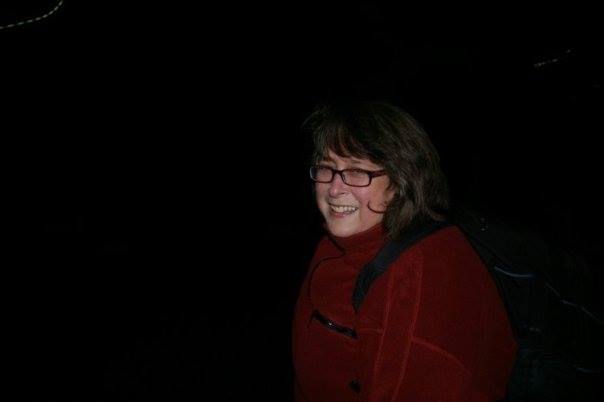 Biography
I have been writing since I was about 10 and have ventured out of my chosen genre to write this series from a dream I had.
Share a little bit about your new book, Legacy of Risks, which releases today, February 22.
Legacy of Risks carries on after Marek and Prince Hector defeat Lucien Mannors in his attempt to destroy the family. After tragedy in Paris, Marek (who has taken on his birth name, Marc) takes up the position of Chief Advisor to the Regent, Fitz and Heir Apparent, Euphenia.
Legacy of Risks is the second in the series. Tell us about the series. Do you have an idea at this point of how long the series will last?
Consequences is a series of books that reminds readers that your actions always have consequences and you must accept those consequences. Currently, there are three books in the series, the third book, Dangerous Heart has been submitted for publication. There is a possibility of 1 or 2 more books. These are still in developmental stages.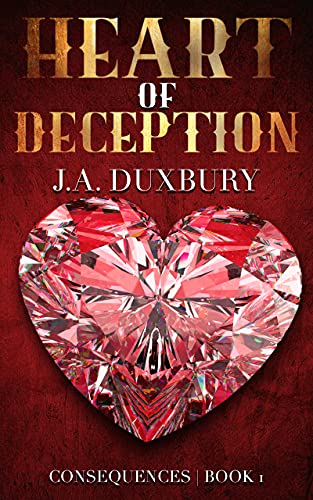 I noticed you have a Facebook page called J A Duxbury's Weird Words. It sounds interesting. Tell us about it.
Anyone can join this group. I began the group because I found there were one or two words that I would misspell constantly and with all the bad news in the world today, I thought I would entertain friends and others with these words. It has since grown to be a place where people can post their upcoming books and manuscripts and ask for help with writing or art work.
How long have you been writing? At what point did you decide to publish a novel?
I have been writing since I was about 10. When I lost my niece to cancer, I decided to retire from full-time work and concentrate on writing. I participate in the National Novel Writing Month every year and an editing friend read my 2014 entry and told me it was worthy of publishing, so that was the first book I published. I had planned to publish since the day my father told me to "get a real job. Writing will never pay your way." When my niece died, I suddenly thought to myself "what if it did?" Thus the decision to be serious about my writing and get published.
What is your oddest writing habit?
Oddest writing habit would be to wear a particular baseball cap if I'm stuck. It is royal blue with the word "think" on it.
What is the most valuable writing advice you ever received?
Keep writing. Never stop writing.
Who has been the biggest supporter of your writing?
My family and friends. I have a number of friends out there who cannot wait until I've finished a piece.
What are the best tips you've received that helped improve your writing?
Keep an eye on repeated words and use a text-to-speech function.
What is Dark Dimensions?
Dark Dimensions is my first book and is about a vampire and human clan that are lost amongst dimensions due to a scientific experiment gone wrong. Somehow this did not link to the Author Page.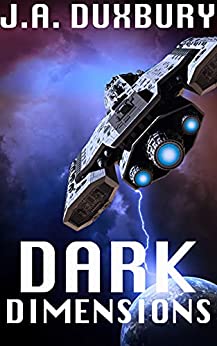 What does success look like for you as an author?
Success for me is if people read my books and like them and ask for more!
Anything additional you want to share with readers?
Continue reading them, please, and pass along their links with friends. The more who read my books the more I love it. My goal is always to entertain people.
Website: www.jaduxbury.com/
Facebook
J.A. Duxbury's Weird Words on Facebook

Book Locations:
Dark Dimensions: Amazon Amazon.au
Heart of Deception: Amazon Amazon.au
Legacy of Risks: Amazon Amazon.au
Excerpt from Legacy of Risks
Prince Hector looked at me in surprise. "What? Marc, snap out of it. It's me. I know it was traumatic, but you're here. Now. It was a long time ago. I know we should never have brought it up but I think you've been holding it in for too long." He paused before deciding to continue. "Which doesn't mean you can take it out on anyone here! We're your support. We're not your enemies!"
I looked at him with narrowed eyes. "Are you sure?"
"Marc, be careful what you say next. Remember where you are."
"Oh, I do, Your Royal Highness. I know exactly where I am. Who I am? That's a completely different matter." I went to wheel away from him but he blocked my passage.