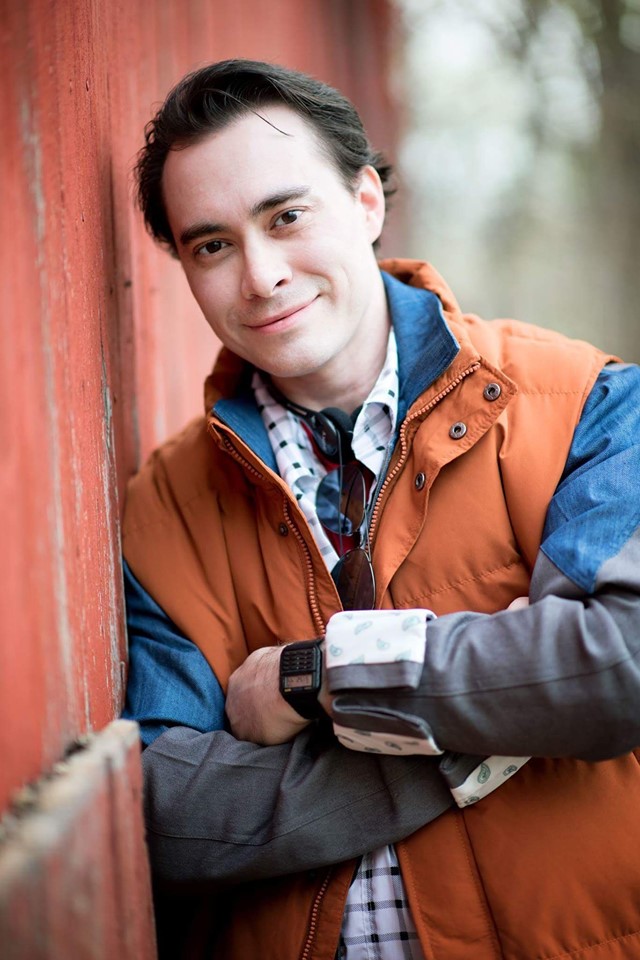 I met Jared Vaughn at my first Comic Con (Little Apple Comic Con in Manhattan, KS) in 2017. We traded books (Vetrix/The Longest Time). I loved everything about his book! His characters grew up in the same time period I did and the frequent music references are heavy on the Beach Boys, my favorite musical group. I have been one of his many fans waiting patiently for him to finish the sequel, and quickly volunteered to beta read the story so I wouldn't have to wait until he published the book. Another Time is a great sequel and I encourage everyone to consider reading both books.
I'm thrilled to have Jared as my first author interview and hope you enjoy some insights into the author, the cosplayer, and the publisher that is Jared Vaughn. At the conclusion of the interview I include a short bio for Jared and he graciously shared an excerpt from his newest book.
Share a little bit about The Longest Time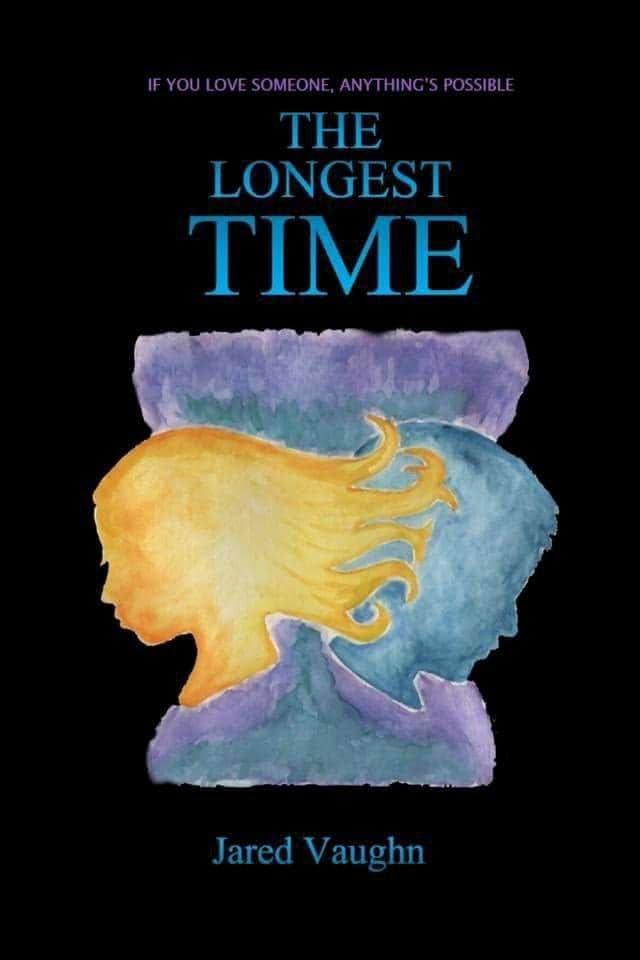 Charlie is 5 years old when Lisa moves in next door. They quickly become best friends and experience a lot of good and bad times growing up in the '70s. All this time, he's too shy to tell her that he loves her. As time goes by, they go in different directions. There comes a time when Lisa's in trouble and Charlie is the only one who can truly help her… and that's when the twist comes in.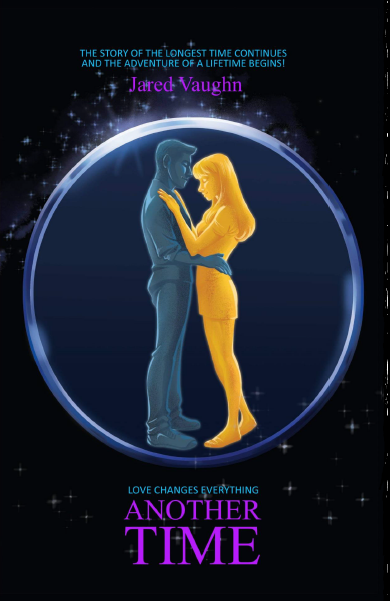 Tell us about the inspiration behind The Longest Time and Another Time.
It was originally a movie idea in 1999. I just imagined someone who's in love with this perfect girl who's also his best friend, yet can't bring himself to tell her for fear of ruining it. He misses his opportunity and lives to regret it until he finds a certain way to fix it. It wasn't based on anything real, but Charlie is a lot like me and the situation is believable. I guess you could say that the inspiration comes from so many thoughts and conversations in real life when I or a friend would say, "I wish I could go back and change that." We all have those things that we wish we would've done differently, and I think that's part of the reason why people like this story so much. We actually feel what he's going through because we've been there and we cheer him on to find his peace and happiness.
Why did you choose to make music such a significant factor in your books?
I love it so much that it naturally found its way into my writing. Musical talent runs in my family, and I used to write songs all the time. Still do once in awhile. Some of the best scenes in the book came from hearing certain songs. Since it's also set in the '70s and '80s, I chose to use references to the music of the era (or earlier) to help you feel like you're there. Music has an unparalleled ability to bring back memories and stir the emotions. I even have carefully selected soundtracks to go with the books, which you can find on Spotify. Listening to the songs that go with the scenes as you read just takes it to another level and makes it more meaningful. The music tells the story.
Do you have an interesting writing quirk?
Most of the dates mentioned in the books are actually birthdays or anniversaries of family and friends. Sometimes I also use names or other identifying characteristics that they will notice and hopefully bring a smile. I also sprinkle in a lot of movie references, especially Back to the Future. Another Time even shares a universe with two movies and a certain influential TV show.
What is your favorite time of day, and why?
I think it's late at night. Before I was on my current work schedule, I would stay up late, almost like I just didn't want to give up. I still do that whenever I have time off. I think it's because it's quieter and I can focus more on writing.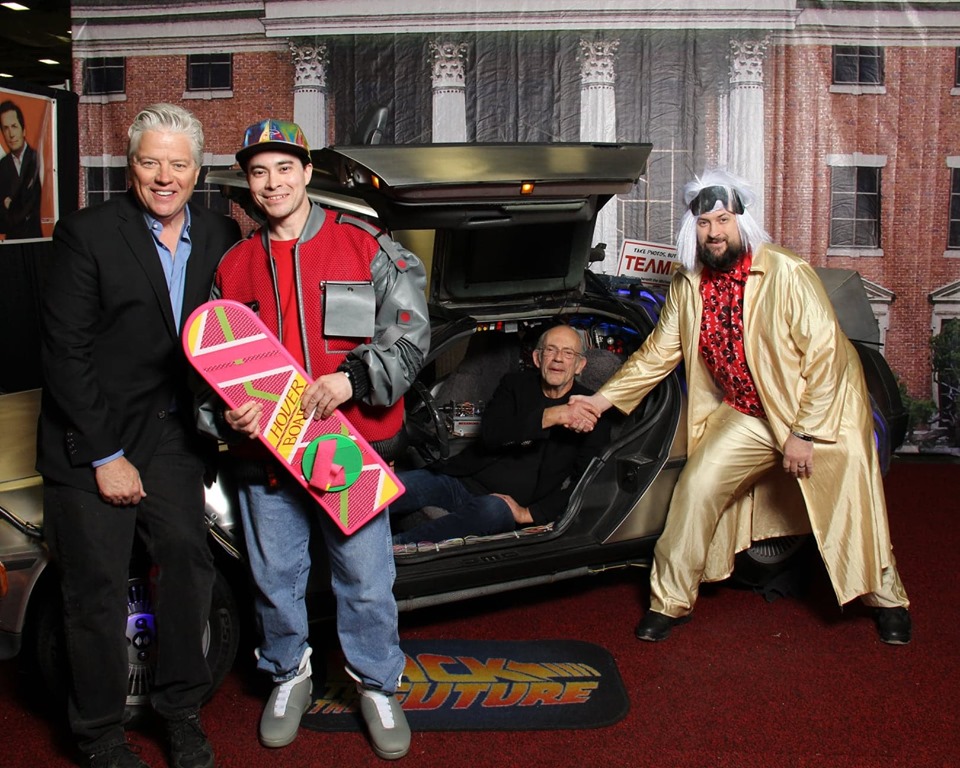 A lot of people know you as much for your cosplay as they do for your writing. Where did your interest in cosplaying originate?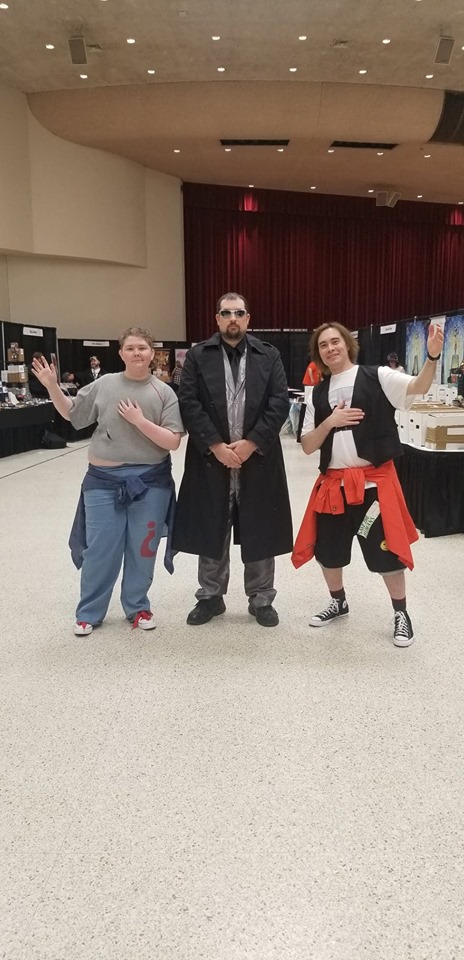 We were coming up to October 21st, 2015. That was the futuristic year of Back to the Future Part II. Everyone was excited about it becoming a reality, and being the fan that I am, I also saw a unique opportunity. I put together a Marty McFly costume that I started wearing to cons and it was a hit. By the time I published my book in 2017, I was already known for the costumes, they just didn't know that it tied in with my book also. That was the icebreaker. What was once used as a tie in and marketing technique turned into a true love for the artform and another way to express creativity. I've added many more characters to my repertoire since then, and do as many group cosplays as I can.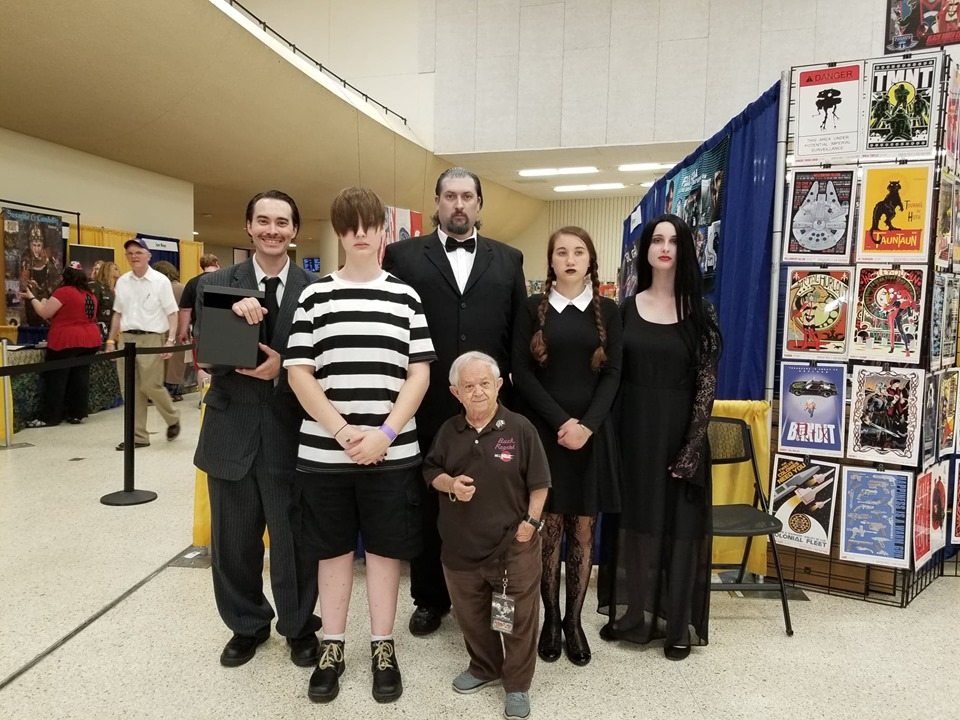 What is your next project?
After a short break, I'm going to dive into Part 3. The kid's book I'm publishing, Tobias' Travels by Shoshanna Aaliyah, is getting closer to being finished. Ray Gordon and Alli O'Neal are working on the art, and there are only a few more pieces left to go. So that's pretty exciting. I'm also thinking pretty seriously about publishing a book of humor possibly as soon as next year. I have a lot of material from the past twenty plus years already. It will be a great way to stay sane and balance out the more serious material of the third Time book.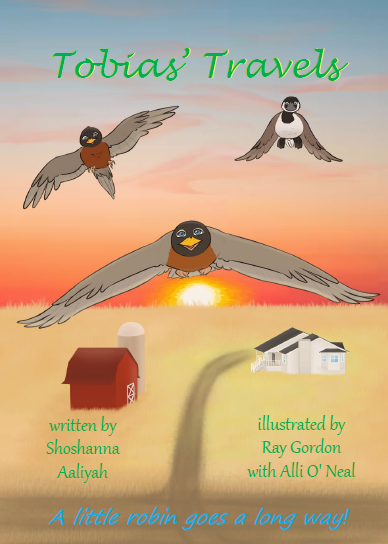 What are your long-term goals as an author? More books? Movies? Publishing?
I started out with movie making aspirations, but with the uncertain state of the industry, I'm not going to get my hopes up. I still have this book series to finish, then the spinoffs. That will include a stand alone book about Sammy and three other series. It's what I call the Longest Timeverse. That can include other forms of media including a planned scripted series for my YouTube channel. I also have many more books by other authors to publish including Tobias sequels, a kid's book by Shaun Fogg, and several others who were included in the short story collection, Free Time Tales. I'd also like to make more of those books at least once a year. So basically, my long-term goals are to keep coming up with new ways to be creative and help others along the way.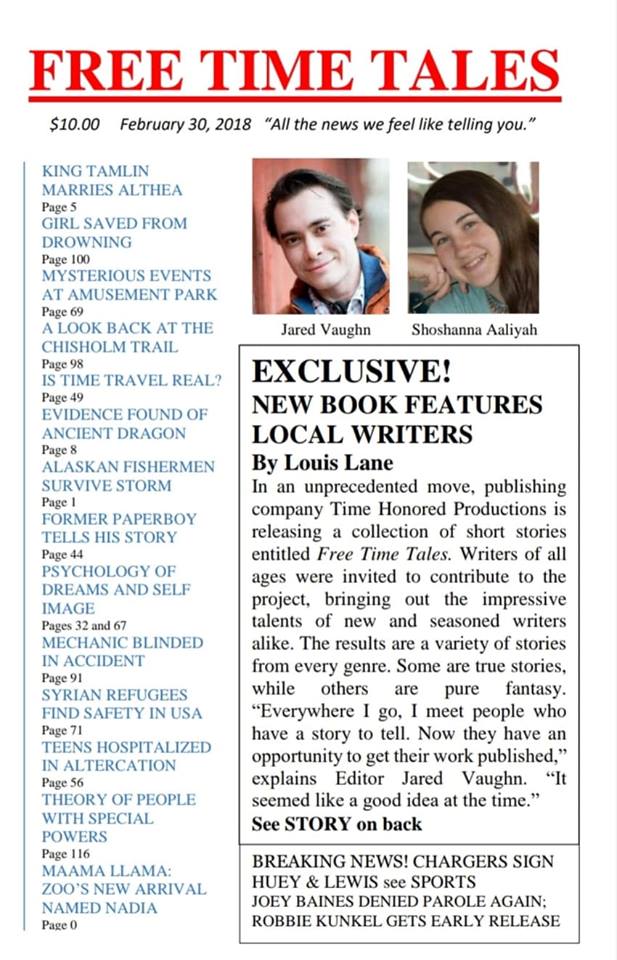 Anything additional you want to share with readers?
I have a lot of goals, but honestly, sometimes I feel like giving up. This is a tough gig. It takes a long time to write a book, even harder to try to convince people that they need to read it. For those who do read my stuff, I can't thank you enough. Knowing that there are people who like what I do and want more, who tell me how much my writing has affected them personally, that is what keeps me going. It's more encouraging than you think. I don't just write to entertain, but to put something positive out there. As long as I have an audience, I'll keep giving you the best I can give. Knowing what I have planned, the best is yet to come.
Biography:
Jared Vaughn is the author of the acclaimed novel, The Longest Time. It's a nostalgic story about a unique boy named Charlie, whose love for his childhood friend, Lisa, leads him to fulfill a heroic purpose. Readers of all ages have unanimously agreed that they "couldn't put it down," and eagerly awaited the sequel, Another Time.
He loves to encourage dreamers in his writing workshops and panels at conventions, libraries, and schools, with a special emphasis on the youth. Jared's vision extends beyond The Longest Time series with his company, Time Honored Productions. Other published works include the short story collection, Free Time Tales and the upcoming kid's book, Tobias' Travels by Shoshanna Aaliyah. The company of artists and writers also perform in group and individual cosplay with characters from Back to the Future, The Princess Bride, The Addams Family, DC Comics, and many more.
Whether he's riding a hoverboard or writing a story, Jared Vaughn is always looking for innovative ways to express his creativity and share the Power of Love. He encourages you to take Doc's advice–"The future is whatever you make it. So make it a good one."
Excerpt: (from Another Time)
"Whoa. Dude," Lisa said. "This is like next level, adventure book, Harrison Ford kind of stuff."
He chuckled. "Yeah. Pretty awesome, huh?"
She smiled. "Yeah, it is."
They peeked into the darkness, then turned back to each other.
Her face became more serious. "What are we getting ourselves into, Charlie?"
He put his hand on her shoulder and looked into her eyes.
"The adventure of a lifetime."
She smiled again. "Well, when you put it that way…"
"If you really don't want to continue, then we don't have to. I think that whatever we find is going to change everything. There's no going back after this."
"We didn't come this far only to come this far. We'll find what we're looking for."
He smiled and took her hand. "Let's find out together."
They turned off the blacklight and returned to the regular flashlight. They slowly and cautiously stepped into the entrance. Each step was taken carefully. Every inch of their surroundings was fully considered with their flashlight. Their footsteps were the only sound in the darkness. Slowly they made their way forward, compelled by curiosity, driven by the desire for answers. Answers not only to the mysteries of the notebook, but to the strange feelings that urged them. They could almost hear their names being called aloud, practically begging these explorers to press on. It didn't take long until they found something unusual.
Book Locations: TimeHonoredProductions.com, Amazon, Barnes & Noble, and Smashwords
You can learn more about Jared, his writings, and his production company at his website, Time Honored Productions.
Follow author Bill Bush, his blog, upcoming book releases and events by subscribing to his newsletter.