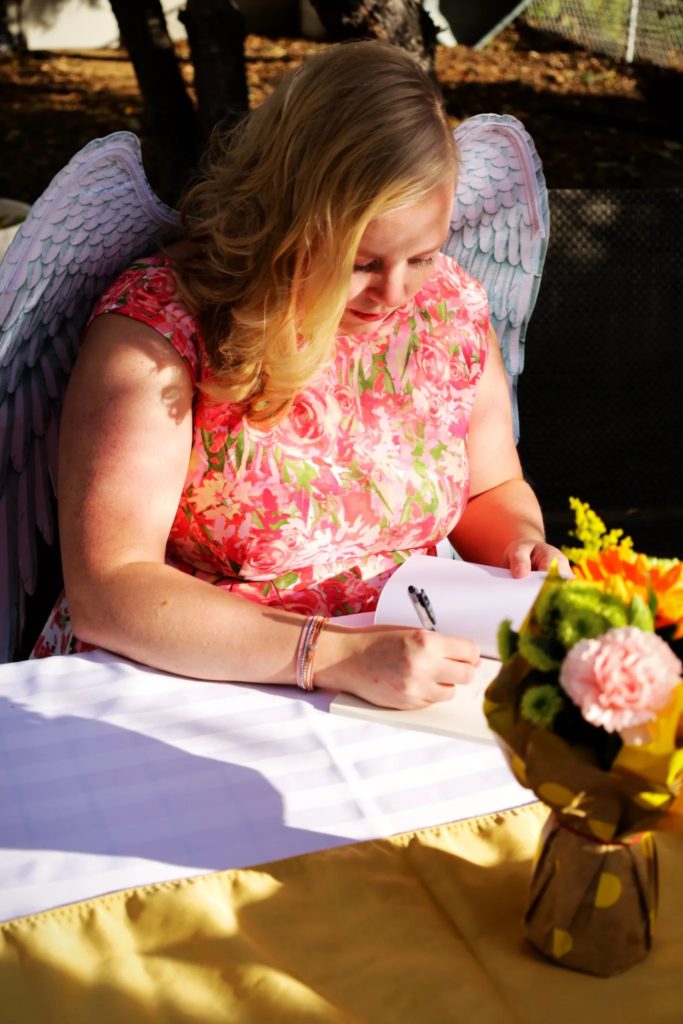 Biography
Jennifer Tempest was born and raised in Edmonton, Alberta, where she lives with her partner and large cat. Jennifer loves to read and travel to gain inspiration for her creations as well as taking inspiration from her boyfriend's Dungeons and Dragons Campaigns. Often including her friends in her works of fiction, Jennifer writes to make people smile and get drawn into her world.
Share a little bit about your book, The Cardinal War.
The Cardinal War takes place within the city of Mordale which is on the West coast of the Frythiel Empire. The Emperor passes away with no known heirs and the four surrounding manors are thrust into political drama and intrigue to determine who the next heir must be. The story follows Daithi, one of the Emperor's lead messengers, as well as a young thief, Eileen. The two must learn how they fit into this changing landscape and upon meeting must determine how they fit with each other. Both continue to grow and develop and readers will be sucked into finding out what happens next.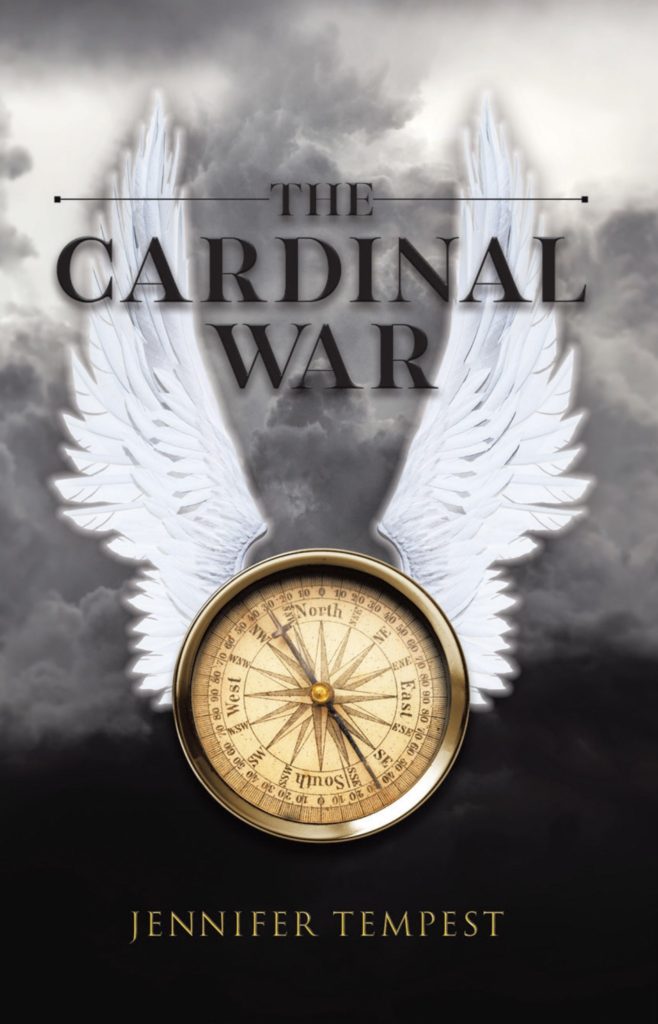 What motivated you to go from writing for fun to publishing a book?
I have been writing to some degree since I was in third grade and my stories have been getting longer and more in depth as I have grown older. The Cardinal War was the first story that reached 20,000 words and there was just something about it that I kept coming back to and wanting to make the story even greater.
I looked into self-publishing years ago but let fear get in the way and I just continued to write for fun. However, 2021 came around and I decided I couldn't let fear stop me anymore. I accepted my book may not be for everyone but I wanted to share my story with the world; the characters I had created years ago and the world that I continued to build in my mind. I reached back into The Cardinal War, touched up sections and dove into the publishing process.
What challenges did you overcome to get your book published?
Starting was probably the first challenge as I had no concept of where to begin; how to get it edited, how to create a cover or how much all of this would cost. I was not too worried about how long it would take, I just wanted the book out there with the story and cover that I had envisioned.
The next worry came with editing, I knew I had a good story but I was still a bit worried of what the editor would say and what they would want to change. It ended up being a wonderful learning experience and has helped me in writing future works.
Finally, I was struggling to imagine how I could best convey what I wanted the cover to look like to someone else. Since writing The Cardinal War, I knew the cover would have wings and a compass. Turned out, that the graphic designer was amazing and was able to interpret exactly what I wanted to create what turned out to be a very eye catching cover.
Do you have any strange writing quirks?
I would have to say the way I tackle writing a story is unique, especially if you know me well. I am known to love organization and planning but I don't actually plan that much when it comes to my stories. I will create the main characters that will be spotlighted in the work as well as writing maybe a sentence or two for the basic chapters I envision. But other than that I write whatever I feel that day, whether that be chapter 1 or maybe its chapter 7 today. I tend to write based on the type of chapter I am feeling that day, so for example, maybe I want to write a intimate conversation for an afternoon or maybe it's a fight scene that I have in mind.
I will jump back and forth between chapters adding on to them and weaving in the connections between. Sometimes I will be in an editing mood and I will simply re-read what I have already written and expand upon it. I mind that this method helps me escape writers block as if I am tired of writing a scene or have run out of inspiration for it, I will simply switch to a different section of the story. One consistent element of my writing however is that I will write the ending, at least in part, first.
What do you enjoy most about the writing process?
I love creating and expanding on the world and introducing my characters to this growing Empire. If I have one or two main characters I can develop their relationships with each other and other minor characters, who may turn out to be major characters in a future work. Each new character adds something to the world and the world brings characteristics to each character in it. I love the thought of eventually being able to share all of this with others and letting them get sucked into my world.
What is the best writing advice you've ever received?
"Don't write with the thought of publishing the story, write because you love writing" I heard this recently in a group interview with a few other authors and it really struck with me. When I started The Cardinal War, I didn't know I was going to publish it. It was with the writing and completion of the story that I realized it was something worth publishing. I think if you write with the focus of publishing in the forefront of your mind it can add unnecessary stress and fear. Write because you love to write and you love to create, the rest will follow if its going to happen.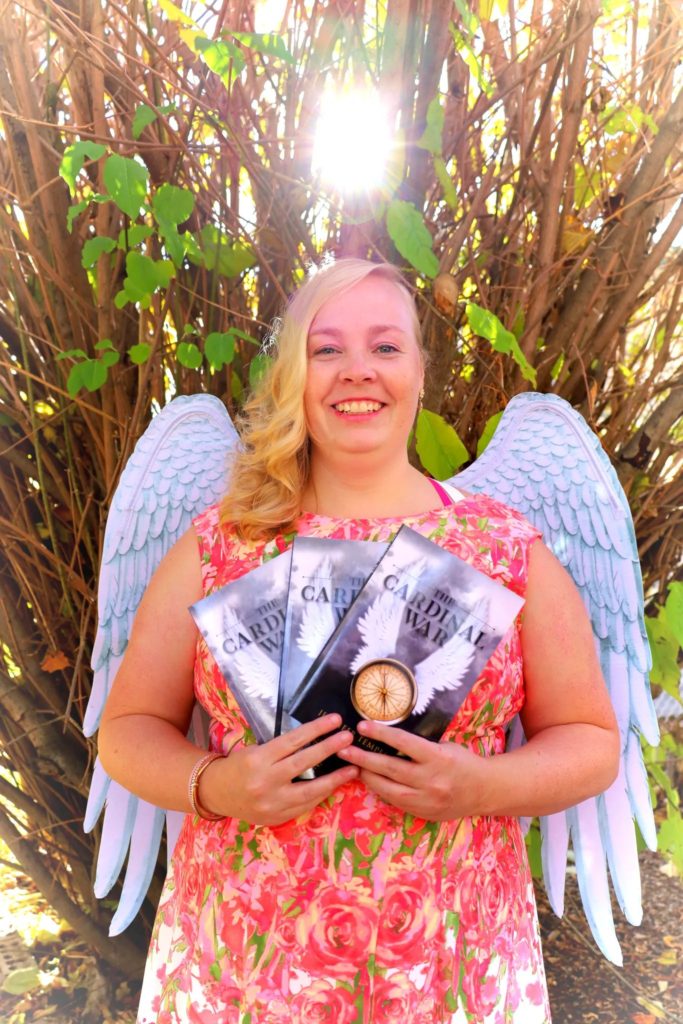 If money were no object, what would you do with the rest of your life?
Travel, volunteer with animal rescues as much as I can and keep writing and sharing my books.
Who are some of your favorite authors? What are some of your favorite books that you've read?
Before I started this publishing journey, my answer was always the same: Mercedes Lackey, Kristin Britain and Naomi Novik. But with this experience I have meet new authors and I would have to add Connie Reed and JMD Reid to my list as well. As for favorite books, I would say: Brightly Burning by Mercedes Lackey, Winterlight by Kristin Britain, League of Dragons by Naomi Novik, Foundation of Courage by JMD Reid and finally Emerging Threats by Connie Reed.
What do you like to do when you're not writing?
When not writing the quickest answer is I love to read! My To Be Read list grows and grows with so many wonderful stories out there but I just love reading people's creations. In addition to that, I love playing board games with my friends, we have over 200 games, as well as doing Escape Rooms, I recently completed my 75th room. As I mentioned before, I love to organize and plan which has resulted in murder mystery parties and other fun activities over the years. I also love to work out, try new moves at Circus class and volunteer with animals.
What does success look like for you as an author?
To me the success is just to hear others talking about my book or simply being intrigued about the book and wanting to read it. Yes money is an easy way to look at some form of success, but I published The Cardinal War simply to share my story and I want people to get sucked in and keep reading. I love having the opportunity to talk to others about my work and have them be genuinely interested and invested in the conversation.
Anything additional you want to share with readers?
I just wanted to thank everyone for taking the time to read a bit about me and to encourage everyone to keep reading! If there are any budding writers out there that are on the fence about publishing or even just getting started, I want to say write with your heart and write for you. You will enjoy the process more and it will shine through in your story. Don't let fear stop you!
Website: www.jennifertempestbooks.com
Book Locations: Available on my website otherwise through Amazon, Barnes & Nobles online and Indigo online.
Excerpt: From The Cardinal War
"Why do you think we need to be armed? Driskell asked, a bit surprised. "We have always been greeted peacefully."
"Well, I have been thinking about this all day," Daithi replied, sitting back on his heels. "Who do you think is going to be new ruler? I mean, it seems almost positive that Emperor Ithel is not going to last the night, and with his wife Helori dead years ago and no children, well, who does that leave? Which means –"
"It means there is going to be war between the four manors to see who can establish their child as the new heir"