Well, I crashed and burned in March. I'd like to blame it on COVID-19, and that certainly didn't help, but truth is, I was struggling before coronavirus became a household name.
My giving up goal was chocolate. I knew this would be a challenge, but I didn't expect to struggle as much as I did. In the first ten days I had already eaten chocolate three or four time and was on the fence of whether to give up or start over when basketball everywhere shut down and COVID-19 became a serious threat to our country.
I lost focus on my battle with chocolate.
I also lost my dedication to spending twelve minutes in prayer daily, which was my "to add" goal for March.
I was batting about 50/50 when coronavirus arrived around mid-March. Unfortunately, I've done ever worse since then. And yes, I realize prayer is a goal I should have doubled down on in these trying times, although it isn't that I haven't prayed, I just haven't done it for twelve minutes continuous each day.
The good news is that I didn't revert to pre-2020 habits, so the month wasn't a total bust.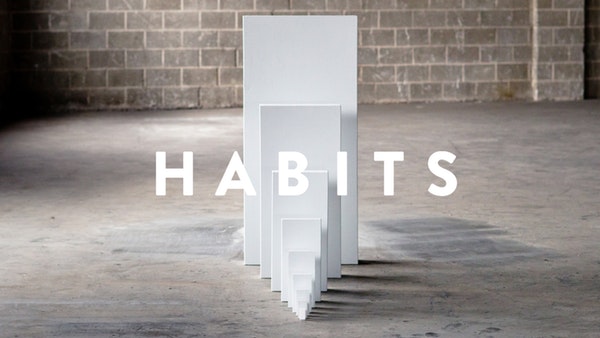 I maintained my daily devotional time using the YouVersion Bible App on my phone. At the time of this writing I've managed 91 days in a row.
The other daily habit I continued was writing using ten minute timers (TMTs). Every day I spend at least ten minutes writing something new. This doesn't include other writing projects like revising, planning, editing, etc. It only includes new writing (almost exclusively fiction) and writing in my journal.
For March I wrote for 114 TMTs, which is 1,140 minutes (19 hours) of new writing. For 2019 I've written using at least one TMT for 91 straight days.
So what's in store for April? I think I will reset and try March's goals again. They're worthy goals and I would like to be able to say I accomplished them. Giving up the chocolate is a temporary thing. You would think I could do it for 30 days! That isn't that long, so we'll see.
The twelve minutes of prayer I will keep trying until I succeed. I want that to become a strong habit in my life because it is a tool to help me become the person I want to be. I've had many instances in my life where I did pray regularly every day, so this goal is getting me back to where I've been before.
Even if I don't succeed in April to pray the allotted time every day, if I can make progress in coming closer to success than I did in March, then I will have built a good foundation for getting where I ultimately want to be.
And ultimately, spending time with God is about becoming whom He wants me to be and not about meeting a goal to scratch off of a checklist.
One other note. Evaluation of oneself is critically important. Going into the last week of March I looked back at the month and considered where I was at. I had higher than normal anxiety, struggled with my habits, energy, and enthusiasm, and felt depressed.
I think one of the reasons I felt that way is because I had been consuming a lot of news both about the coronavirus and about politics in general. It shouldn't be so, but you can hardly research one without getting inundated with the other.
I have severely cut back on my talk radio/podcast/news intake and am starting to get my groove back.
With nothing much else to do, April should be a fantastic month for me to make serious progress on my writing projects and to spend quality time with God.
I'll report the results in thirty days.