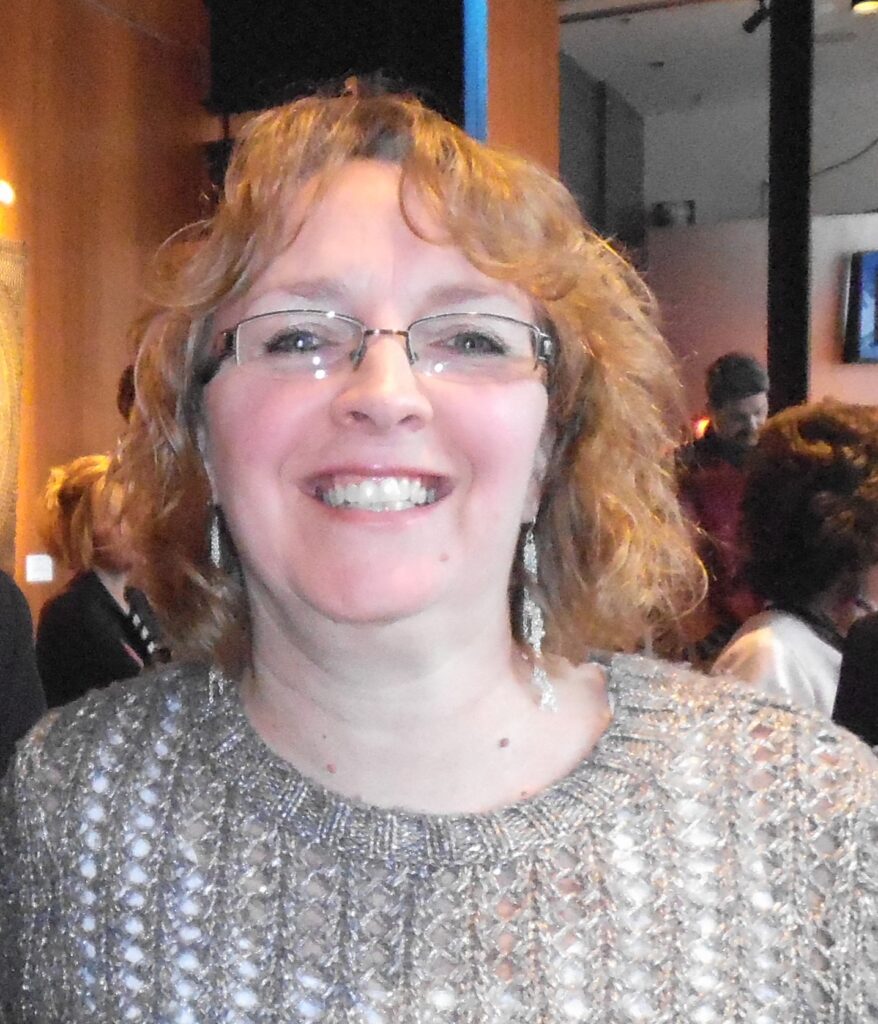 Biography
Donna Marie West is a Canadian educator, translator, author, and freelance editor. She has published some 500 drabbles, short stories, and non-fiction articles in a wide variety of Canadian and American magazines, web sites, and anthologies. She loves the unusual, unexplained, and mysterious, and often finds ways to weave these themes into her stories.
Tell us about your book, The Mud Man.
Around ten years ago, I read The Man in the Ice, a nonfiction book about the body of a Neolithic hunter discovered in thawing ice in the Ötztaler Alps in Europe. After that, I found myself noticing news articles about discoveries of ancient bacteria and viruses and even the bodies of frozen animals like wolves, horses, and mammoths in thawing ice or permafrost soil in Siberia and other northern locations. Even more amazing, some of the bacteria and viruses, once thawed out, proved to be alive and well. I started to think, "What if a frozen human was found? What if they weren't dead?"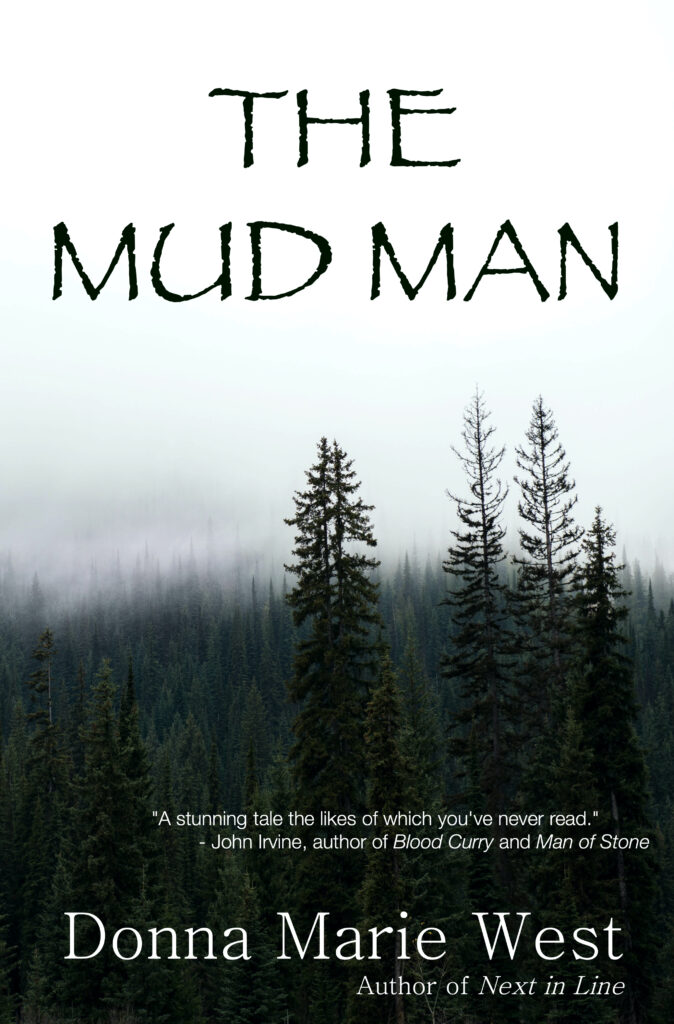 The Mud Man is the story of Dom, a man who lived 9,500 years ago and who, following his infection from mutated bacteria, was preserved frozen—yet alive—until his discovery by archeologists digging in northern British Columbia.
As he recovers from his near-fatal ordeal and learns to communicate with his caregivers, Dom tells an incredible tale of his life as a prehistoric Native American. Eventually, he unwittingly reveals the source of his miraculous survival, something that promises unimagined breakthroughs in the fields of medicine and human longevity. Yet the question remains: will he be able to adapt to life in the modern world?
What other books have you published?
In 2017, I co-authored a collection of horror-themed short stories and poems called HAUNTED HORROR with New Zealand author John Irvine. In 2020, my first novel, NEXT IN LINE, was published by an indie publisher that subsequently closed its doors, so that one is currently looking for a new home. THE MUD MAN is my second novel.
Do you have a set writing schedule (time, place, method, etc.)?
Not really. I write when I don't have any other work, or when an idea comes to mind that I have to write down before I forget it.
What are you currently writing or what will be your next project?
I've actually been doing a lot of editing for other writers lately, but I want to give a final revision to the sequel to NEXT IN LINE when I have time.
How/why did you start writing?
As far back as elementary school—back in the dark ages before the Internet, computers, or even electric typewriters—I loved reading and learning stuff and writing about it.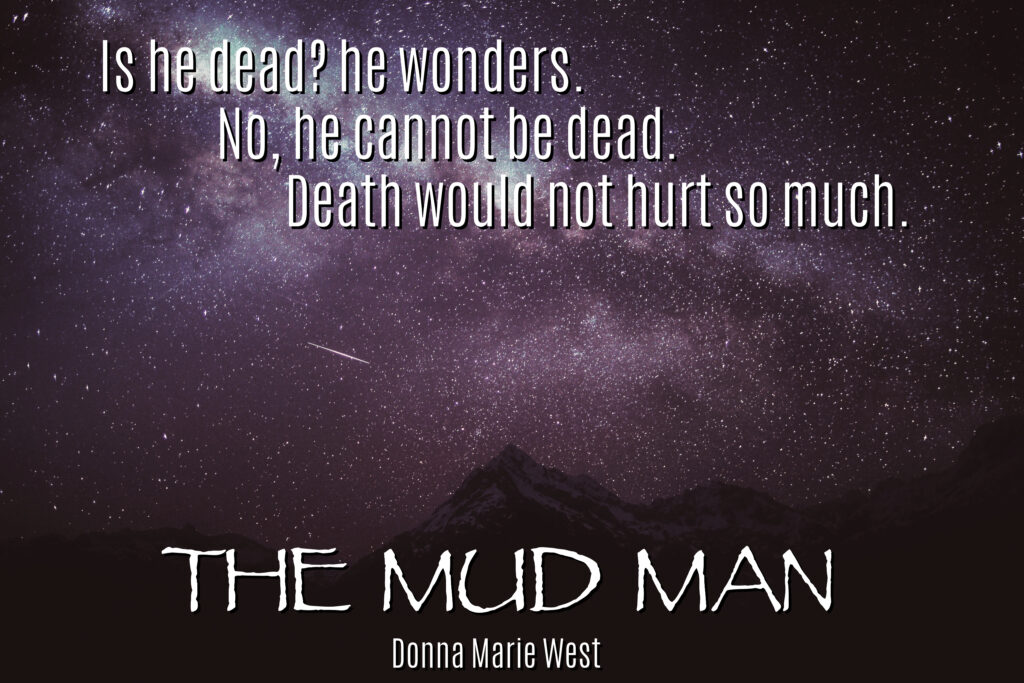 I took creative writing courses in high school and later, enrolled in writing and editing courses by correspondence.
I started writing seriously about twenty years ago, at first mostly about horses, as that's where my expertise lay, but gradually expanding to paranormal subjects and Earth mysteries, which interest me immensely. Eventually, I branched out into fiction, publishing numerous short stories in a variety of anthologies and magazines, before trying my hand at novels.
What is your favorite part about writing? What is the hardest part for you?
Believe it or not, I like all the research that comes with writing both fiction and nonfiction. I also enjoy the revision process, improving my work until I'm (mostly) satisfied with it and feel it's ready for public consumption.
What is the best advice you ever received as a writer?
To be honest, there isn't one thing that stands out. One thing I've learned, however, is the importance of knowing how to revise and edit one's own work. Also the importance of beta readers who will give you an honest opinion and often suggest things you didn't think of.
Your biography says you've published over 300 writing pieces. Are those fiction, nonfiction, or both? Tell us about them.
I've published around 500 short pieces, actually, both nonfiction and fiction in magazines and anthologies, and I've even done some content writing for a couple websites. I like the learning process that goes with writing a variety of things.
What is your favorite time of day?
I don't really have one, although I do like taking a few minutes of quiet time when I can.
What does success look like for you as an author?
I think success, to me, is when I know that readers have enjoyed something I've written, and maybe even learned something too.
Is there anything additional you want to share with readers?
Only the obvious: I do hope that everyone reading this will take a chance with THE MUD MAN and follow me as NEXT IN LINE and its sequels become available.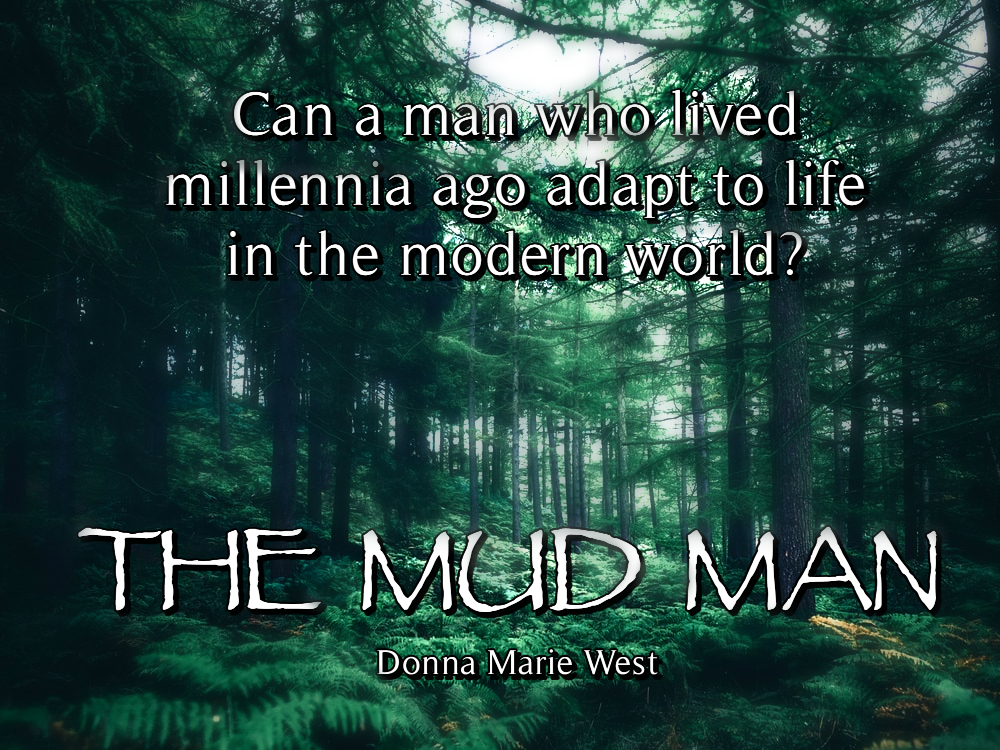 Website: I don't have a website, but I can be found on the Quebec Writers' Federation Hire a Writer directory as well as Facebook (Donna Marie West – Author and Editor).
Book Locations:
Excerpt
"We discovered him yesterday morning," the student said with a grin. "We've been working ever since to dig him out."
They hurried another ten minutes along a deep, narrow chasm between two jagged outcroppings of rock. Several squares typical of archaeological exploration had been cut into the soil beneath the carpet of moss, but they seemed for the moment to be of no interest. Two students knelt almost reverently around a two-metre-long trench dug out of the thawing permafrost soil. Professor Sutherland, standing behind them, was taking photos with a compact digital camera.
A human body lay on its back in an almost metre-deep trench, its left leg bent beneath it, arms folded across its chest, head turned slightly to the right. Though it remained caked in mud, it appeared to be a man of average height with shoulder blade-length hair, wearing the tatters of a leather shirt and trousers, and what looked like a sealskin moccasin on the visible foot.
"He's amazing," Veronica murmured, her heart racing and eyes glued to the emaciated body.